BUZWIZ.me Wants People to Get Together and Join the Fun
Press Release
•
May 20, 2015
Smart Crowdfunding is slated to carry out strategic marketing initiatives for the 'BUZWIZ.me' project on Indiegogo. This campaign is raising the funds needed to bring a smart buzzer to market that will put human interaction back into the heart of the game.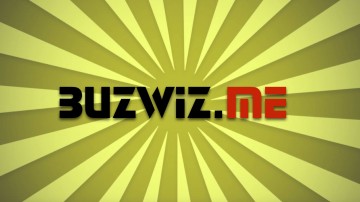 Los Angeles, California, May 20, 2015 (Newswire.com) - BUZWIZ.me, a new gaming technology company based in Nantes, France, has launched a crowdfunding campaign on Indiegogo. This campaign has a funding goal of $100,000, which needs to be raised in order to bring their BUZWIZ.me open source smart button and buzzer to market. This device was inspired by the social interaction of the eighties, and the social isolation of today's world. The team states, "On the go, at home or at work, we are millions focused on our smart phones, tablets or laptops. Nevertheless, we do not interact with one another as much as we did before." This inspired the team to come up with a way to help people continue to enjoy their online games and activities, while putting human interaction back at the center of the game.
BUZWIZ.me is a smart buzzer that is Bluetooth equipped, compatible with both iOS or Android and links to smartphones, laptops, or tablets via a free App. It is 80 mm x 80 mm x 100 mm, weighs only 100 grams (without the battery), and is constructed of high quality plastic for durability and rigidity. BUZWIZ.me operates as an interactive device and game buzzer, and is battery operated with a battery life of 20 hours. During gameplay, the buzzer vibrates and supports hundreds of flashing LED light colors, which means the excitement can be felt as well as seen. The BUZWIZ.me App has four different gaming activities: BUZWIZ.me Master where the player essentially creates their own game, BUZWIZ.me Quiz, BUZWIZ.me Musical Blind Test, and BUZWIZ.me Agility Games. Each game has its own subset of different games and activities that become more exciting in a social setting or group.
"What do we promise? The Pleasure of sharing good times and having fun together for any event! At home, for training, at school... It's made for everybody from 1 year old to 99!"

BuzWizMe, Team
The team behind this innovation creation has been very hard at work with all of the essential groundwork for BUZWIZ.me and they are now ready to begin the next phases in product development which is why they have launched their crowdfunding campaign. They already have a fully functioning prototype, and plan to initiate mass production after their campaign ends with a projected shipping date of November 2015. All supporters of their campaign have the opportunity to pre-order BUZWIZ.me at a substantial savings off of regular retail price. Supporters can choose from a single 2-pack, to a 4-pack, or a retail pack which consists of 10 sets of 4 buzzers. Full details can be found on their Indiegogo campaign page.
About BUZWIZ.me:
BUZWIZ.me is the brainchild of a talented team of individuals with a shared vision. It consists of project manager Sébastien MASSON, marketing strategist Nicolas MASSON, electronic engineer Gaëtan CIEPLICKI, and software expert Damien GOERES. The team hopes to place the human being and social interaction back into the heart of the game by using the best of technology.
To learn more about the BUZWIZ.me crowdfunding project Click Here
For more information about BUZWIZ.me Click Here
To contact via email write to Masson Sebastien at: sebastienmasson@me.com
Related Media
Tags
Additional Links