BuyEveryHome.com Offers Fast Solutions in Helping People Sell Their Homes
Press Release
-
updated: Mar 29, 2019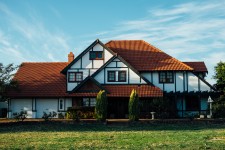 NEWARK, N.J., March 29, 2019 (Newswire.com) - Faced with a pressing need to sell their home, many homeowners are choosing iBuyers rather than the traditional route of signing up with a real estate agent and hoping for the best. These sellers avoid the financial costs of fixing up and staging a house along with the time-consuming (and sometimes expensive) process of showings and open houses. Many appreciate the fast close and "as-in condition" selling they get from iBuyers. One such company is a fast-growing upstart online marketplace with an easy to use selling process: BuyEveryHome.com. The website claims their marketplace can "buy houses in any neighbourhood, any condition, for and any reason."
For example, BuyEveryHome.com eliminates the burden of possible foreclosure with a cash purchase opportunity, immediately removing one of the highest stress problems a homeowner faces. CEO Justin Billingsley states, "Owners don't have to watch as everything they have worked so hard for passes by. BuyEveryHome.com offers real solutions to homeowners that find themselves in bad situations."
There are four stages to the Buy Every Home iBuyer process:
Make Contact. Visit the BuyEveryHome.com online marketplace and click the "Get an Offer" button.
Assessment. A mobile inspection expert will contact the owner to get additional property details
A mobile inspector will provide a no-cost inspection, and the underwriting team will make an offer based on their research and the inspection report.
Close. Once an offer is accepted, a BuyEveryHome.com buyer moves to close immediately, sometimes in less than 7 days.
Justin Billingsley is proud of the streamlined process he and the BuyEveryHome.com team have created. "Homeowners can submit their property in minutes from their mobile device and track their offer through every stage using their Claim Code," he states. "If the owner is in a hurry, we can have an offer in days not weeks, and close in a week instead of 30 days. This is because we have buyers in the system who have cash in their account and want to get started immediately."
BuyEveryHome.com adds this on the website:
"If you are at risk of foreclosure, have a hard-to-sell home, or just need to sell your house quick, we can help. Learn more about our process and how we can help you get back on the path to success."
For homeowners who need a fast sale to avoid foreclosure or for other reasons, it makes a lot of sense to forgo the traditional real estate agent path. Of the iBuying sites out there, BuyEveryHome.com truly seems to make the process as painless and speedy as it can be.
For more information contact:
BuyEveryHome.com
(888) 959-3442
info@buyeveryhome.com
1901 Harrison Street
Suite 1100
Oakland, CA 94612
Source: Buy Every Home
---
Categories: Real Estate
Tags: foreclosure, homes, justin billingsley, real estate
---