Butterflies & Gut Wrenching Experiences: Scientific Proof of Gut Brain Link?
Press Release
•
Oct 14, 2014
Bioray, maker of natural plant based detoxification products examines the link between the gut and brain, and how this connection impacts emotions and communication skills in its most recent newsletter.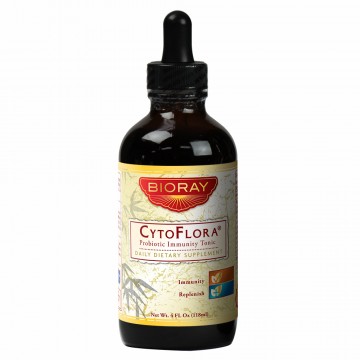 Laguna Hills, CA, October 14, 2014 (Newswire.com) - Harvard Medical School says that "gut-wrenching" experiences and "butterflies" in the stomach are real expressions that show the fascinating connection between the gut and brain. In fact, according to one article on the Harvard Health Website, a review of 13 studies showed that patients with digestive imbalances fared better when using psychological based approaches over conventional medicine. This new information proves what those at Bioray, have considered for years - the brain and the integrity of the gastrointestinal tract are intrinsically related.
Bioray President, Stephanie Ray said, "Based on studies we have done along with first person confirmation, we realize that supporting the gut/brain connection provides us with a sense of ease so we can function at our best."
"Based on studies we have done along with first person confirmation, we realize that supporting the gut/brain connection provides us with a sense of ease so we can function at our best."

Stephanie Ray, Bioray CEO
But how does this work? Psychology and physical factors can work together to create problems in the gut. For example, stress can cause loose stools, stomach aches and an imbalance of acid in the intestines. These health issues are what many would refer to as "nervous stomach." Likewise food that is hard to digest can be the causal factor for the same issues. Because of this connection, many practitioners address gastrointestinal issues with dietary supplements, namely those from the probiotic family, with great success.
Research shows that beneficial gut flora positively impacts neurochemicals like serotonin and anxious type behaviors as well.
Signs of Gut-Brain connection imbalances may include:
Communication issues

limited speech

talking too fast

stumbling over words

struggling to find the right words

Being shy or withdrawn

Feeling anxious

Difficulty completing tasks

Defiance

Eating too much or not enough
Decrease Stomach Aches. Tidy up your GI Tract & Colon.
CytoFlora, BIORAY's popular formula which contains probiotic lysates, cleans up the gastrointestinal tract*. One of Bioray's Cytoflora intervention studies showed a decrease of 7 different "bad" or "unfriendly" microorganisms overall by 55%. It also decreased leaky gut by 27% - all in 35 days.
"We know from this study that CytoFlora® enhances the integrity of the gut lining and improves overall health and immunity*. This resulted in participants experiencing a reduction of irritations in the GI tract and bowel, and improvement in speech, cooperation, communication and sociability*," said Ray.
According to the Bioray website, a feature of CytoFlora® is it helps to push bad bugs out of the gut and bowel*, supporting and restoring gastrointestinal immunity (IgA) and gastrointestinal integrity (IgM)*.
The history of using prebiotics and probiotics for health is long and well documented. It all began with foods - many different ethnicities soak oats and fruit in live culture yogurt or kefir for instance. This is how muesli is traditionally made. When these oats are fed natural sugars like those in fruit and honey, they make naturally occurring "prebiotics". These prebiotics contribute to the multiplication of beneficial bacteria found in probiotics. CytoFlora is a useful and innovative dietary supplement for naturally helping with gastrointestinal tract and colon health. Research shows a healthy balanced gut and brain can significantly improve the quality of life for adults and children alike.
Related Media
Tags