BUKU Ship Revolutionizes E-Commerce Tracking With New Software Solution: IntelliTrack
Press Release
•
Jun 1, 2023
IntelliTrack, BUKU's latest software solution, is an e-commerce tracking software aimed at empowering businesses in the digital marketplace. IntelliTrack aims to transform the way e-commerce companies track and manage their shipments in transit with a focus on providing visibility, efficiency, and control. The software offers real-time tracking, enabling businesses to stay informed with accurate and up-to-date information about orders, shipments, and deliveries. IntelliTrack's analytics and reporting features offer valuable insights into e-comm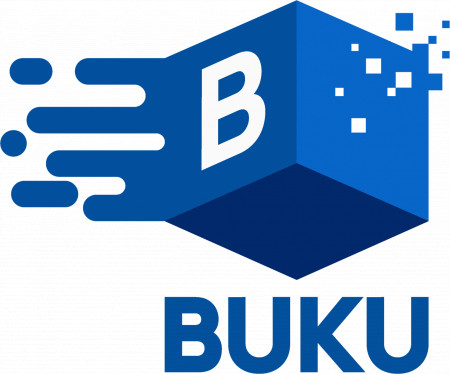 LEHI, Utah, June 1, 2023 (Newswire.com) - Today, we are thrilled to announce the launch of IntelliTrack, a cutting-edge e-commerce tracking software designed to empower businesses in the digital marketplace. IntelliTrack revolutionizes the way e-commerce companies track and manage their operations, providing unparalleled visibility, efficiency, and control over their online sales and logistics processes.
In an era of rapid digital transformation, e-commerce businesses face mounting challenges in streamlining their operations, tracking shipments, and managing customer expectations. With IntelliTrack, these challenges become opportunities for growth and success. By leveraging advanced technology and innovative features, IntelliTrack offers businesses the tools they need to stay ahead in the highly competitive e-commerce landscape.
Key Features of IntelliTrack:
Real-Time Tracking: IntelliTrack offers real-time tracking and monitoring of orders, shipments, and deliveries. This empowers businesses to provide accurate and up-to-date information to their customers, enhancing the overall customer experience and reducing customer inquiries and complaints.
Fulfillment Status: The software allows businesses to efficiently manage their order status, from creation to fulfillment. IntelliTrack's intuitive interface provides a centralized hub for order processing, enabling businesses to streamline their operations and maximize productivity.
Analytics and Reporting: IntelliTrack provides comprehensive analytics and reporting features, allowing businesses to gain valuable insights into their e-commerce performance. The software enables data-driven decision-making and strategic planning.
Integration Capabilities: IntelliTrack seamlessly integrates with popular e-commerce platforms, marketplaces, and shipping carriers. This ensures compatibility with existing systems and a smooth transition for businesses looking to adopt the software.
"We are excited to introduce IntelliTrack to the e-commerce industry," said Ken Muir, CEO of BUKU Ship. "We understand the challenges businesses face in the rapidly evolving digital landscape, and IntelliTrack is our answer to these challenges. With IntelliTrack, businesses can optimize their operations, provide exceptional customer service, and scale their e-commerce ventures with confidence."
IntelliTrack's user-friendly interface requires minimal training, making it accessible to businesses of all sizes, from startups to enterprise-level organizations.
To celebrate the launch of IntelliTrack, BUKU is offering a limited-time free trial for interested businesses.
Start maximizing tracking experience today by downloading the IntelliTrack App.
ABOUT BUKU SHIP
BUKU Ship exists to help online retailers with all their shipping needs so they can focus on what matters most, creating and selling their products. Our innovative SaaS platform and our team of industry experts ensure that from "click to ship," all aspects of online shipping are taken care of for our customers. BUKU is headquartered in Lehi, Utah, and was founded in 2018. To learn more, visit www.bukuship.com.
Source: BUKU Ship