Broward and Palm Beach Professionals Continue to Lead Abi's Place, a Grass-Roots Non-Profit Organization, Into Its 10th Year of Success
Press Release
•
Apr 21, 2016
Local non-profit serving children with disabilities acknowledges the hard work of volunteers and welcomes new board member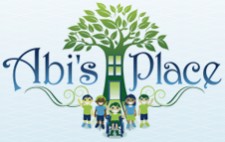 CORAL SPRINGS, FL, April 21, 2016 (Newswire.com) - ​​Abi's Place, a non-profit organization servicing children ages 0-18 with Autism, Cerebral Palsy, Retts Syndrome, and other genetic disorders, is slowly approaching their 10th year of providing services to the community. Therefore, in honor of volunteer appreciation week, they are highlighting our amazing volunteers.
Abi's Place would not exist without many supportive constituents like families, staff, donors, interns, and especially our active board members. Being a board member with Abi's Place is the most selfless volunteer position around. The volunteer board helps the organization stay organized, motivated, and fiscally sound. They are helping make a difference indirectly and deserve accolades for their hours of dedication in workshops, conference calls, time away from their family hosting events, networking and open houses, all for helping others.
Abi's Place would like to recognize Robert Rand with Rand Marketing, Donna Denton with AmTrust and New York Community Bank, Debbie Malaga with DM Events, Danielle Zimmerman, Abi's Place founder, Brett Zimmerman, telesales marketing, Marie Hughes, retiree and the newest board member, Eric Feld with Accounting Services of Florida, Inc.
Eric Feld has dedicated himself to nonprofit services. He has experience with schools and other nonprofit sectors, such as labor unions, local police, and fire unions, local charities, and municipal pension plans. Living in South Florida his entire life, he looks forward to giving back to the community of his home town. As a proud husband and father, Eric feels blessed in his life and wants to make dreams come true at Abi's Place helping children in need.
The board is always growing and welcomes other local business savvy professionals who can donate their time, influence, and passion to Abi's Place mission. To learn more about Abi's Place and how to get involved visit www.abisplace.com and/or like Abi's Place on Facebook.
About Abi's Place
Abi's Place is a small grass-roots charitable organization that provides education and therapy services to children with a wide range of rare diseases and developmental disorders to children all across the South Florida area. The organization is dedicated to building the skills of children with autism and complex disabilities to create a foundation for life-long success through the delivery of highly individualized education, outpatient services, community involvement and lending support to families.
Contact: Juli Zeno
Tel: 954-753-4441
Email: julizeno@abisplace.com
Source: Abi's Place