Bright Horizon Outdoors Gives Users Access to Deals for Adventure
New site offers outdoor and travel tips
Press Release
-
Jan 20, 2016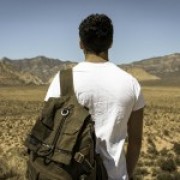 Red Oak, Iowa, January 20, 2016 (Newswire.com) - A new site, Bright Horizon Outdoors, gives users access to tips on travel, outdoor adventure and more, along with deals on gear they can use when enjoying nature.
The site, Smith said, is geared toward people with all levels of experience, whether outdoor novices or expert woodsmen. In addition to gear and tips, he said, he also wants to offer people the chance to connect with like-minded folks.
So far, the site has offered tips for people preparing for an outdoor sojourn. One article goes through a list of some of the best foods to cook outdoors, including zucchini, salmon, swordfish and chicken.
Another piece examines the 10 pieces of gear that are essential in any outdoor survival kit. Suggestions include matches, water purification supplies, a wool blanket and a compass.
"A wilderness survival pack is something everyone should consider having," Smith said. "If you are hiking or camping it is virtually essential. But for a motorist or homeowner it can be vital too, especially if your car is stranded or the power goes out for any length of time."
As the site progresses, Smith plans to add more information, including gear recommendations and information on deals.
"We're committed to helping our users stay up-to-speed on the latest news about accessing the outdoors and sharing in the celebration of all things outdoors," he said.
More information is available at http://brighthorizonoutdoors.com.
Share:
---
Categories: Camping, Hiking and Backpacking
Tags: camping, survival kits, wilderness
---