Bridges of Hope is a Leading Medical Detox Provider in Anderson, Indiana
Press Release
•
updated: Nov 22, 2019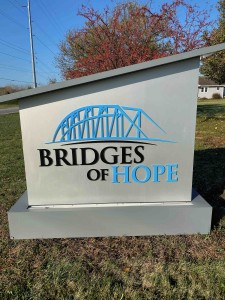 ANDERSON, Ind., November 22, 2019 (Newswire.com) - Bridges of Hope has announced that it's offering medical detox services in Anderson, Indiana. With accreditation from the Joint Commission, Bridges of Hope is an accredited leader in medical detox services and has demonstrated its ability to safely and effectively help people overcome drug and alcohol dependence. Medical detox is one of several recovery programs available at Bridges of Hope.
Depending on substance type and length of use, medical detox is typically the first stage of treatment to help manage the physical symptoms of withdrawal. People who suffer from addiction can experience serious complications like seizures when abruptly discontinuing drugs and alcohol on their own without medical drug detox. A severe form of alcohol withdrawal known as delirium tremens has a mortality rate of up to 37% without appropriate treatment, reports the National Institutes of Health. Medical detox by highly trained staff is shown to greatly reduce the risk of mortality in people recovering from drug and alcohol dependence.
"It is critical to have qualified staff that is trained specifically in treating substance use disorders," says Carl Waterman, Chief Executive Officer of Bridges of Hope. "There are many factors that may influence the development of an addiction, and it is important that the clinician understands the complexity of the disorder."
Bridges of Hope's medical detox treatments involve the use of FDA-approved medications that effectively relieve withdrawal symptoms. Patients who receive drug and alcohol detox at Bridges of Hope will benefit from 24-hour medical care and supervision during withdrawal. Bridges of Hope is recognized by patients, their families, their communities, its staff, and by other drug rehab centers as a leader in Indiana for medical detox treatments and having high patient-retention rates.
In Indiana, an estimated 5.9% of the population aged 12 and older are dependent on alcohol or suffer from alcohol abuse, reports Indiana State Department of Health. Indiana also has a mortality rate higher than half of U.S. states and territories for the drug overdose deaths since 2013 Bridges of Hope is encouraging Indiana residents who suffer from substance abuse to inquire about its medical detox and residential treatment programs to achieve long-lasting abstinence from drugs and alcohol.
Bridges of Hope is located at 2200 North Madison Ave. Anderson, IN, 46011, and serves Indiana residents in cities such as Indianapolis, Muncie, Carmel, Fishers and surrounding areas. Contact Bridges of Hope today at 765-358-7320 to speak with an admissions specialist and to learn more about its available recovery programs.
Bridges of Hope Treatment Center
765-358-7320
2200 N Madison Ave
Anderson, IN 46011
Source: Bridges of Hope
Additional Links