Brendon A. Pack to Lead 1-800Accountant as Chief Executive Officer
Press Release
•
Jan 11, 2022
Michael Savage to Remain as Chairman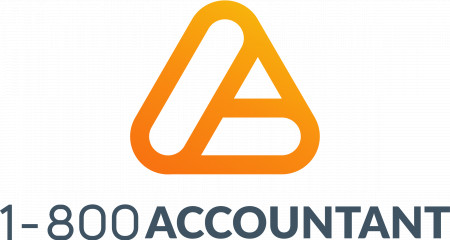 NEW YORK, January 11, 2022 (Newswire.com) - 1-800Accountant announced today that Brendon Pack will serve as the company's next Chief Executive Officer, effective Jan. 1, 2022. He succeeds Michael Savage, founder, who will continue in his role as Chairman of the Board. Pack currently holds the title of Chief Revenue Officer, a position he has held since 2017.
Pack is a sales and marketing veteran with more than a decade of senior management experience at SaaS companies serving small businesses. He has helped drive operational efficiencies across a myriad of divisions while scaling channel partnerships and client acquisition initiatives.
"Brendon's work ethic is second to none and he is, without a doubt, the best person to lead the company into the future. He has brilliantly executed the company's vision and contributed to the immense growth we have experienced over the last several years," said Savage.
1-800Accountant, a virtual accounting firm that serves almost 100,000 small business owners nationwide, was founded with the mission to make accounting simple and affordable. Savage noted, "Brendon has been with 1-800Accountant since day one and has been instrumental in the dramatic growth we have experienced. 1-800Accountant would not be the company it is today without him."
As Chief Revenue Officer, Pack was responsible for the planning and execution of the company's long-term revenue strategy. He oversaw the expansion and diversification of product offerings and the development of new client acquisition models that have allowed the company to become the largest virtual accounting firm in the country serving small business. Prior to serving as Chief Revenue Officer, he was the Senior Vice President of Sales & Business Development.
"On behalf of everyone at 1-800Accountant, I'd like to thank Mike for his tireless dedication to the company and unrivaled leadership," said Pack. "I am incredibly proud to assume this role and for the future of the company. Our growth prospects have never been brighter. I'm also lucky to be supported by such an incredibly talented team who continue to redefine the accounting services model for the future of work."
About Brendon Pack
Pack was part of 1-800Accountant's founding management team in 2013 and has served as Chief Revenue Officer since 2017. His responsibilities include driving revenue growth, overseeing implementation of the company's multi-channel marketing initiatives, and advancing the company's goals through strategic partnerships, new product offerings, and client acquisition. Under this leadership team, the company has seen dramatic revenue growth and partnership expansion. Pack holds a degree in finance from the University of Washington's Michael G. Foster School of Business.
About 1-800Accountant
1-800Accountant's mix of dedicated human CPAs and technology allows the fastest, most comprehensive service available for SMBs today. With expertise across all 50 states and every industry, they provide business owners the services, solutions, and support necessary to manage and grow their businesses while saving time and eliminating stress. Learn more at https://1800accountant.com/about.
Source: 1-800Accountant