1-800Accountant Announces Strategic Partnership With BizFilings
Press Release
•
updated: Sep 24, 2020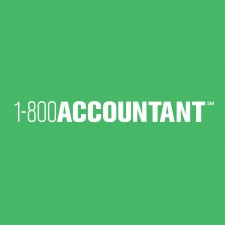 NEW YORK, September 24, 2020 (Newswire.com) - 1-800Accountant, one of the nation's largest virtual accounting firms servicing over 200,000 small and medium-sized businesses, recently announced an innovative new partnership with BizFilings, the full-service legal and business partner for small businesses.
Clients can take advantage of 1-800Accountant's expert tax consultation services and support for small business owners. Along with BizFilings' online incorporation services, small business owners will have access to a CPA on their side, ready to provide support and answers to any questions that arise within their business.
Together, 1-800Accountant and BizFilings proudly serve small businesses across the country. Their combined product offerings will provide top-notch accounting and legal support to help small business owners achieve success. According to Mike Savage, CEO and founder of 1-800Accountant, "This partnership comes at an especially crucial time as small businesses are in need of accounting guidance as they recover from COVID-19."
1-800Accountant and its team of accounting experts are committed to small business recovery from COVID-19. BizFilings customers will have access to a complimentary consultation, exceptional tax advice, and ongoing accounting support, all at an affordable price.
"As a trusted partner for small business formation and compliance, BizFilings customers often ask our advice about other professional services," said George May, VP and small business segment lead for Wolters Kluwer's CT Corporation. "BizFilings and1-800Accountant are both dedicated to providing the best service possible. This new relationship gives our customers access to tax and accounting professionals to help with their overall business needs and success." With 1-800Accountant on their side, small business owners can rely on a team of trusted experts who are dedicated to providing the best service possible.
ABOUT 1-800ACCOUNTANT:
1-800Accountant combines the power and convenience of technology with proactive planning and advice from a team of experienced accounting professionals. Our trusted advisor model is delivered using innovative mobile and desktop technology and an unmatched accounting infrastructure with experience in all 50 states and every industry. We provide small business owners the tools, solutions, and support they need to manage and grow their business while saving time and eliminating anxiety. Learn more at https://1800accountant.com/about.
ABOUT BIZFILINGS:
Founded in 1996 by entrepreneurs and for entrepreneurs, BizFilings' mission is to help small business owners start, run, and grow their companies. BizFilings employs a team of experts in the business and legal spheres to guide small businesses through critical business and legal compliance matters. Learn more about them at https://www.bizfilings.com/why-bizfilings.
Source: 1-800Accountant