Bond Group Renews Partnership With Workfront
Strategic partnership extended after seven years
Press Release
-
updated: Jul 27, 2017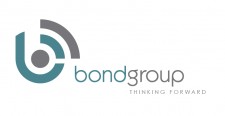 Irving, Texas, July 27, 2017 (Newswire.com) - Bond Group, a premier business advisory and cloud-solutions company, renew their strategic partnership with Workfront, the leading provider of cloud-based Enterprise Work Management solutions. The partnership extension comes shortly after the launch of Workfront's new partner program, which was created to deliver a rich, new set of resources to partners. These resources are designed to speed time to market for solutions tailored to customer needs and provide value to partners who build practices based on Workfront solutions.
"Workfront is one of our key partners that gives us the capability to provide a service that helps our clients plan and execute their processes," says Lynn Bond, CEO, Bond Group. "The extension of our partnership is just a reaffirmation of our great relationship and also allows Bond Group the ability to continue offering the same high-quality solutions that we have in the past."
Through Workfront, Bond Group is able to offer tailored solutions to meet the needs of customer's business strategies, systems, resources, vertical needs and target outcomes. The partnership helps Bond provide a strong advantage for its customers by focusing on these five key job areas:
Centralize projects into one solution for greater visibility into all work
Manage digital work processes to bring product ideas, creative work, and content to market faster and more efficiently
Provide fast, collaborative review and approval of digital work for quality and consistency
 Deliver client-facing services to stakeholders while maximizing resource utilization
Automate the work processes that ensure compliance within a single solution to establish governance control and mitigate risk
"Bond Group has been a partner with Workfront for several years and has done a great job in helping our mutual customers implement Workfront," says Paige Erickson, SVP of Business Development for Workfront. "By continuing our collaboration with Bond Group, we look forward to working together to help customers transform their business processes with Workfront solutions."
###
About Bond Group
Bond Group is a premier consulting firm that offers professional services, supplemented by technology through its partnerships with Changepoint, MuleSoft, Pipeliner CRM, Workfront and Salesforce, making it a leader in its industry. These cloud-based technologies offer clients efficiency in sales, customer relationship management, and enterprise work management.
Bond Group is redefining the areas of oil and gas, health care, finance and insurance, telecommunications and manufacturing. Through its focus on combining deep industry knowledge with innovative technologies, Bond Group is transforming its customers' businesses into more cost efficient, customer-oriented and employee-satisfying organizations. Bond Group offers consulting in numerous areas like leadership development, customer care, supply chain management and portfolio management for companies going through transformational changes. The advisors at Bond Group have previously worked in the job roles of its customers, which gives them real world experience to offer clients. Each advisor has more than 15 years of experience in Fortune 500 companies. For more information please visit http://bondconsulting.com or follow us on Twitter @BondGroupTX.
About Workfront
Workfront is a cloud-based Enterprise Work Automation solution that helps marketing, IT, and other enterprise teams conquer the chaos of excessive email, redundant status meetings, and disconnected tools. Unlike other tools, Workfront Enterprise Work Cloud is a centralized, easy-to-adopt solution for managing and collaborating on all types of work through the entire work lifecycle, which improves team productivity and executive visibility. Workfront is trusted by thousands of global enterprises, like Cars.com, Cisco systems, Comcast, iProspect, Schneider Electric and Trek. To learn more, visit www.workfront.com or follow us on Twitter @Workfront_Inc.
For more information contact:
Mark Jennings, EVP, Partners and Growth
Bond Group
+1 855-731-6042
mjennings@bondconsulting.com
www.bondconsulting.com
www.linkedin.com/company/the-bond-consulting-group
Source: Bond Group
---
Categories: Business Process Management, Business to Business, Project and Program Management, Business
Tags: bond group, cloud solutions company, enterprise architecture, enterprise work management, project portfolio management, workfront
---