Bloodsugarmagic Advices DocuLynx on Their Positioning and Product Roadmap Development
Press Release
•
Feb 15, 2016
The Denver (CO) based software company, specialized in document and information management, engaged the positioning experts from Germany for the second time already. Deep understanding of the software business and great workshop methods for market positioning and roadmap definition made bloodsugarmagic a perfect fit.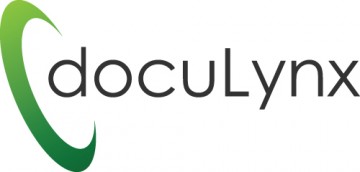 Villingen-Schwenningen, Germany, February 15, 2016 (Newswire.com) - ​​bloodsugarmagic, the experts for positioning and go-to-market strategies for IT companies, are happy to announce that the US company DocuLynx has once again called on our services.
The specialists in high-volume/high-transaction archiving and document-based processes have chosen a consultation on positioning by Bernd Hoeck, founder of bloodsugarmagic and acknowledged expert for this topic. The two-day workshop at the technology office of the company in Denver, Colorado, focused on an update of the positioning, the linking of the positioning with current trends like information governance as well as the creation of a strategic roadmap for the products.
bloodsugarmagic's positioning experts have really helped us to craft an outstanding positioning in the information governance software business for DocuLynx.

Michael T. Liess, CEO at DocuLynx
The current project follows a consulting project from two years ago at which bloodsugarmagic developed a repositioning for DocuLynx. At that time, the company had expanded its portfolio by several business acquisitions and OEM agreements and was looking for a homogeneous, coherent overall positioning.
For the recent workshop, Bernd used among other things the positioning canvas. This method has been especially developed for IT companies and combines a stringent execution with a clear structure and interactive creative methods for a promising workshop approach. To reach this goal, the individual perspectives of the participants are being consolidated and the team is brought together and to the same level. The current positioning is being collected efficiently and developed strategically with a view to new trends and target markets.
Crucial for its success is the integrated approach of this method: not only are the positioning and benefit promises for the several target groups developed but also the internal requirements formulated.
"bloodsugarmagic's positioning experts have really helped us to craft an outstanding positioning for DocuLynx", says Michael T. Liess, CEO at DocuLynx. "Their workshop method has enlightened our team and produced fast results. I would recommend bloodsugarmagic to any IT firm seeking a new positioning."
For more than 30 years DocuLynx is a premium provider of information management solutions. Their products help clients to reduce compliance risk and costs while increasing the value of their data. On behalf of their customers, DocuLynx manages more than 60 billion documents in its cloud solutions. Among the clients of the US company are the County of San Diego, Cabela's, FirstData and Trinity Industries. DocuLynx has already twice been included in the Inc. 500 Fastest Growing List.
"We are glad that the team of DocuLynx has engaged us for the second time already to assist them with their periodic strategy development", states Hoeck. "Besides our proven workshop method, our deep knowledge of the market for archiving, DMS and BPM definitely is of much advantage for DocuLynx."
Find more information about the positioning approach of bloodsugarmagic here:
http://www.bloodsugarmagic.com/index.php/story-building/positioning
If you want to learn more about DocuLynx, visit their website at:
http://www.doculynx.com/