Bilt-Well Roofing Offers Roof Repair and Solar Panel Installation Services With a Difference
Based in Los Angeles, California, Bilt-Well Roofing has set benchmarks for others to follow when it comes to offering roof repair, maintenance, and solar panel installation services with a difference.
Press Release
-
Jan 6, 2016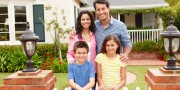 Los Angeles, CA, January 6, 2016 (Newswire.com) - ​Los Angeles, California based Bilt-Well Roofing is one of the oldest players in the industry, offering roofing repair, maintenance, and installation of solar panels. During its more than 78 years in the roofing industry, the company has successfully catered to the myriad roofing installation, repair, and maintenance needs of innumerable domestic and commercial property owners. The company is held in high esteem among property owners for offering roofing solutions that are reliable, robust, and that meet the different requirements of new and already built building structures.

While answering a query related to the roofing services on offer, one of the senior executives working with Bilt-Well Roofing stated, "Our adherence to quality, sticking to industrial best practices, and resolve to offer unparalleled services enabled us to not only survive during the difficult times, but we also remained competitive and profitable. No matter if it is the highest level of commercial project or a small roof repair on residential properties, we undertake every project and do everything possible to achieve 100 percent in customer satisfaction."

Thanks to its ability to innovate new, unique, and cost effective methods, as well as custom roofing repair, installation, and maintenance solutions to match the particular needs, specific requirements, and budget of each customer, Bilt-Well Roofing remains tall as a roofing service provider in the area. Combining extensive experience with state of the art technology and offering cost effective roofing solutions make Bilt-Well Roofing a favorite of builders, designers, and contractors, as well as domestic and commercial property owners. A long list of satisfied customers and major chunk of its business comes from referrals. That speaks volumes about the Bilt-Well Roofing expertise and reputation it enjoys in the market.

When questioned about their solar panel roofing services, the executive further stated, "We excel in providing roofing services with a difference. We use the best resources and strive hard, in all ways possible, to offer roofing services that customers can appreciate. To make sure that domestic and commercial property owners get the best roofing services and great returns on their investment, one of our senior professionals provides expert assistance and enables them to understand how much they can save by installing solar panels. By assessing conditions, roof size, dimensions using satellite imaging, and based on how much money a customer spends on energy, we provide genuine estimates to customers to help them make informed decisions."

Bilt-Well Roofing also excels in providing roof repair and maintenance services. The company offers customized roof repair services to property owners and keeps their concerns, specifications, and budgets in mind. With considerable expertise in repairing roofs, the company maintains the architectural details and ensures its roof repair in Los Angeles, CA, gives new life to the properties.

About Bilt-Well Roofing:

Bilt-Well Roofing tops the list of companies that provides new roof installation, repair, maintenance, and solar panel installation services in Los Angeles, California. Established in 1936, the company has considerable experience, expertise, and knowledge of the industry and, therefore, never fails to offer roofing services that meet or exceed the expectations of property owners. For the best solar panels in Los Angeles and expert installation services, property owners can reach out to Bilt-Well Roofing.
Share:
---
Categories: Roofing
Tags: Best Solar Panels In Los Angeles, Roof Repair In Los Angeles CA
---