Bilt-Well Roofing is the Best Choice for Roof Repairs in Los Angeles
Bilt-Well Roofing, a roofing company with more than 80 years of industry experience and a remarkable reputation in Southern California, is the best choice for roof repairs in Los Angeles.
Press Release
-
updated: Oct 22, 2018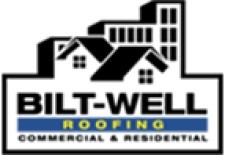 LOS ANGELES, October 22, 2018 (Newswire.com) - Bilt-Well Roofing is a full-scale roofing company, has been around since the year 1936 and has delivered its expertise in residential and commercial projects all over Southern California. Bilt-Well Roofing has served the community well – from residential homeowners and the State Contractors Board to Fortune 500 companies, such as Coca-Cola, Bank of America, Wells Fargo, Bel-Air Country Club, Staples, Disney, Sears, Panda Restaurant Group, Target, UCLA, and USC. Awards and recognitions have come often for Bilt-Well Roofing, as do excellent ratings on Yelp, G+, Porch, and HOUZZ. 
One of the marketing executives, Lonnie Decker recently stated, "Bilt-Well Roofing has a solid track record of reliability, making it the leading roofer in Southern California. We are trusted for new roofing, skillful repairs, and preventive maintenance across projects of all sizes and complexities. We Provide end-to-end solar solutions, where we allow property owners to make the transition to eco-friendly solar in a swift and trouble-free manner. With customer satisfaction at the center of our operations, we ensure quality and value go hand in hand." 
Bilt-Well Roofing has built a reputation on the utilization of licensed, qualified subcontractors who work with a sound commitment to applicable building codes, as well as their client's needs and budget. The crews carefully to each client's specific requirements, objectives, and budget – and deliver customized roofing, decking, and solar solutions as requested. The team pays close attention and ensures conformity to Title 24 California building code, including fire and life safety, as well as energy conservation. Each member of the Bilt-Well Roofing team invests fully into every project, ensuring quality outcomes per the client's specifications, budget, and schedule.
On the premier Los Angeles roofing solutions, the marketing executive Lonnie Decker further stated, "At Bilt-Well Roofing, we bring a full range of roofing solutions to the city, helping its residents ward off contingencies and inconveniences that an unstable or leaking roof can pose. We operate with local crews who are intimate with the native roofing challenges as well as the latest trends and technologies in the roofing sector. They are in for the long haul, with the promise of highest quality roofing, decking, and solar along with exceptional service."
Bilt-Well Roofing provides the best possible solutions to all Los Angeles roofing repairs. From Torch applied to Green and Metal Roof systems to Single Ply systems like TPO, PVC, and KEE, the company is expert in all aspects from start to finish. As one of the leading roofing companies in Los Angeles , Bilt-Well Roofing also excels in repair and maintenance of other roofing systems, including Asphalt applied roof systems, Concrete and Clay tile roofs, Fluid applied commercial roof coatings, and Tile Roofing.
About Bilt-Well Roofing: 
Bilt-Well Roofing is one of the most well-known roofers in Los Angeles and proudly serves all of Southern California. The roofing company's foundation is built on expertise in residential roofing, commercial roofing, decking, and solar installations. Bilt-Well Roofing is the right choice for residential and commercial properties seeking premium roofing in Los Angeles, CA.
Source: Bilt-Well Roofing
Share:
---
Categories: Home Improvement and Renovations
Tags: Los Angeles roofing repairs, roofing companies in Los Angeles, roofing in Los Angeles CA
---