BEST Adds Automated BGA Reballing Capacity
Press Release
•
updated: Sep 9, 2021
Shorter lead times and faster projects times for medium to large jobs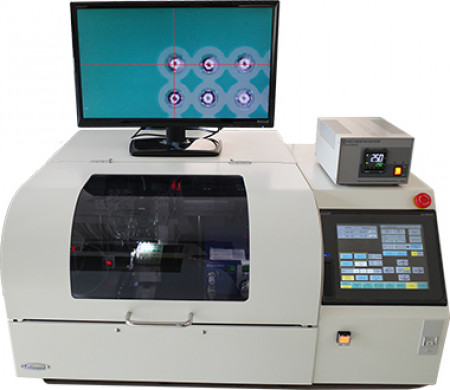 ROLLING MEADOWS, Ill., September 9, 2021 (Newswire.com) - BEST Inc. announces the installation of an automated reballing machine for large reballing work. This specialized pick and place system dispenses water-soluble and no-clean fluxes in a very controlled fashion, followed by the placement of solder balls onto a prepared BGA component pad. This allows for faster throughput and precise ball placement for larger reballing work. It also eliminates the need for highly specialized solder reballing preforms. In addition, the system can step through the visual inspection of each of the solder balls to insure quality prior to sending the devices through a reflow cycle.
The machine can accommodate packages up to 50 x 50mm, ball sizes down to 8 mils (0.20mm) with 50 micron (2 mil) placement accuracy. Tin lead, lead-free, high-melt-point lead and solder coated copper balls can all be placed with this equipment. Device tooling for each package size is designed and manufactured by BEST in Rolling Meadows.
Reballing is the process of replacing the solder balls on area array devices. It is done to change out the alloy from lead-free to tin-lead based solder for military and aerospace applications, as well as in applications where the BGA has been removed from the PCB. Lately, reballing has gained popularity as components need to be salvaged to fill in for long lead time devices.
"The capability to produce highly repeatable reballed BGAs is a capability we are excited for our customers about. This will allow us to reduce lead times for larger reballing work," stated Dan Patten, general manager at BEST Inc.
A video showing the system in operation can be seen at https://www.youtube.com/watch?v=O6PX7L2eokQ.
More information can be found at BEST's reballing services page at https://www.solder.net/services/bga-reballing-services/.
Source: BEST Inc
Related Media