Benefits Geared Towards Motorists From Financial Education Benefits Center May Interest Memorial Day Drivers
Press Release
-
updated: May 17, 2018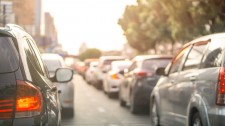 SAN RAMON, Calif., May 17, 2018 (Newswire.com) - Memorial Day travel will be busy this year, according to recent reports, with over 40 million people predicted to travel over the holiday weekend. The majority of them will be driving too. Having roadside assistance might be a helpful resource for travelers on that busy weekend. Financial Education Benefits Center (FEBC), a membership benefits company, has roadside assistance benefits available to members of various plan levels.
"A fun holiday weekend can easily be ruined by car trouble of some kind, so having roadside assistance and other travel-related benefits can help make sure things run smoothly," said Jennifer Martinez, manager at FEBC. "It just makes sense not to travel without help on hand if you are able to get it."
Aside from Memorial Day weekend, Americans collectively drive trillions of miles per year. That represents trillions of opportunities for something to go wrong. While FEBC wants to encourage driving when done safely and smartly, it's always wise to be aware of the risks. Roadside assistance from FEBC for drivers far from home, plus a variety of other travel-related benefits and savings opportunities, makes driving across the United States less of a financial risk even if something does go wrong on the road.
"We drive every day, but the truth is there is a lot of risk involved," said Martinez. "There's no way you're going to completely eliminate every danger, but having someone to call can be a big comfort. FEBC is offering these benefits to make our members feel more ready and relaxed when they're on the road."
About Financial Education Benefits Center
Financial Education Benefits Center is located in San Ramon, California. The membership company has already helped thousands save money and obtain the necessary education required to live a financially healthy life.
Financial Education Benefits Center has partnered with several name brand third-party companies to expand the financial and educational products and services available to its members and to provide a variety of wellness services as well.
Financial Education Benefits Center Newsroom
Contact
To learn more about Financial Education Benefits Center, please contact:
Financial Education Benefits Center
2010 Crow Canyon Place Ste. 100
​San Ramon, CA 94583
1-800-953-1388
​info@febcp.com
Source: Financial Education Benefits Center
---
Categories: Active and Healthy Living
Tags: driving, health and wellness, memorial day, motorists, road trips, safety, savings
---