benefitexpress Announces New Leaders in Sales, Marketing
Continues Investment in Products, People with Josh Trent and Julia Goebel
Press Release
-
updated: Jun 1, 2017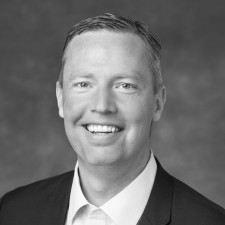 Schaumburg, IL, June 1, 2017 (Newswire.com) - benefitexpress, the leading provider of employee benefits and human resources technology has appointed two new leaders in sales and marketing to the executive team, continuing their commitment to growth and innovation through outstanding people.
Josh Trent joins as Chief Growth Officer with Julia Goebel as Chief Marketing Officer of benefitexpress; both will assume roles on the company's Executive Leadership Team.
"For us to reach our growth objectives and continue advancing the company, we need the best leadership possible. This is an area that does not allow for compromise," says Michael Sternklar, Chief Executive Officer benefitexpress. "With that in mind, I am thrilled to announce the hiring of two exceptional executives to lead our Sales and Marketing functions in Josh Trent and Julia Goebel."
This announcement continues a series of product and software innovation announcements, most recently the introduction of bCEdge, a streamlined solution for applicant tracking, onboarding, human resources, payroll, and benefits in partnership with Summit HR & Payroll.  This follows strategic partnerships with USI and Optum to increase services available for employers and brokers alike. For more information, visit https://www.benefitexpress.info/blog/topic/press-release
In his capacity as the Chief Growth Officer, Josh is accountable for leading the sales, business development and growth execution for benefitexpress. Josh has spent more than 20 years of his career in a broad range of benefits administration functions, including the leadership and delivery of Implementation, Client Management and Sales Teams. His expertise includes working with employers of all size in the design and delivery of benefits administration solutions that help drive employee engagement, cost-saving efficiency and improved consumerism. Prior to joining benefitexpress, Josh served as Executive Vice President and National Sales Leader for bswift, where he helped drive unprecedented growth and expansion, leading to their acquisition by Aetna in 2015. In an earlier role, he was a Senior Vice President with the AonHewitt Outsourcing Practice leading their Mid-Market Growth Segment, and before that was the Office Practice Leader of the Watson Wyatt (now Willis Towers Watson) Technology Solutions Practice in Minneapolis, MN.
Julia Goebel is Chief Marketing Officer of benefitexpress and has spent nearly 20 years in senior marketing roles for software and services businesses, from privately-held to publicly-traded firms. She specializes in building high-performing teams and optimizing the marketing mix to increase sales. In her role as CMO, Julia will oversee all aspects of marketing at benefitexpress, including lead generation, brand development and outstanding marketing communications to generate revenue.
Prior to benefitexpress, she led marketing at a division of Stericycle, one of the nation's leaders in compliance and regulatory solutions, overseeing teams dedicated to small- and medium-sized business (SMB) revenue marketing as well as enterprise National and Regional accounts sales enablement. She also was also Vice President of Marketing at a privately-held document management technology company specializing in hardware and software integration with financial, health and security systems. 
Together, Goebel and Trent have a growth mandate, noted CEO Sternklar. "Benefitexpress has announced many recent successes and I know Josh and Julia will form a dynamic team to help us capitalize on those achievements and more."
"My belief is that among all the factors required for a business to be successful, first among them is strong, focused leadership. Strong leadership ensures our people and clients are supported and held accountable. It provides for a vision and transparency that people can believe in and follow. Simply put - it drives results."
About benefitexpress
benefitexpress delivers industry leading benefits administration software to employers and partners and is always 'at the ready' for their employees. With client-tested integrated benefits administration, benefitexpress provides technology, flexibility and customer services to the simple and most complex benefit plans. Software and services span a suite of end-to-end solutions including a full-service call center, daily administration, integrated ACA administration, reimbursement account administration, dependent eligibility audits, and total compensation statements. For more, visit https://www.benefitexpress.info/
Source: benefitexpress
Share:
---
Categories: Business Technology, Human Resources, Administration and Management
Tags: benefit administration, benefit enrollment, benefitexpress, benefits, benefits enrollment, brokers, online enrollment
---