BEE Sense Becomes the First in Asia to Integrate With Arc Platforms on Multiple Categories for LEED O+M Certification
Press Release
•
Jul 5, 2023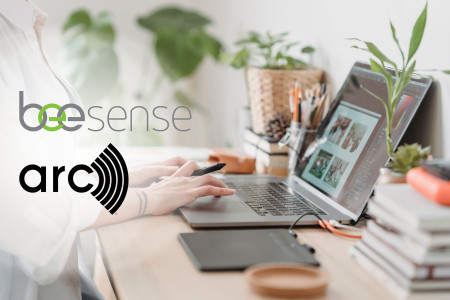 SHANGHAI, China, July 5, 2023 (Newswire.com) - BEE Sense, a leading building performance monitoring and reporting system developed by BEE Incorporations, has achieved a significant milestone by integrating with the Green Business Certification Inc.'s (GBCI) Arc platform on multiple categories for LEED O+M Сertification. This integration marks a significant achievement as it makes BEE Sense the first monitoring system in Asia to support three RESET standards on energy, water, and air quality. By harnessing the power of this comprehensive performance monitoring system, building managers can effectively track their progress, ensure compliance with required criteria, and make necessary adjustments to achieve LEED O+M certification.
LEED v4.1 O+M certification requires ongoing monitoring and maintenance of a building's performance. To successfully achieve the certification, a project needs to collect and report data on various performance metrics, including energy, water, waste, transportation, and human experience, such as occupant satisfaction and indoor environmental quality (IEQ). This is where the Arc platform comes in.
Arc is a digital platform developed by GBCI that enables building owners and operators to track their performance in the five core metric areas aligned with LEED v4.1 O+M categories. BEE Sense utilizes advanced sensors and analytics to provide real-time data on energy, water, and air quality. This data is transmitted to the Arc platform, allowing building managers to track their progress and make necessary adjustments to achieve the certification.
In addition to energy, water, and air quality parameters, BEE Sense's comprehensive monitoring system offers a suite of tools and features for portfolio management, data visualization, machine-learning analytics, and automated reporting. By integrating with the Arc platform, BEE Sense simplifies LEED v4.1 O+M certification by providing comprehensive data on all core metric areas.
With an impressive project portfolio of over 300 projects, BEE Sense is trusted by renowned brands that prioritize sustainability. Its user-friendly and scalable solutions enable clients to achieve their sustainability objectives while creating comfortable and healthy environments for customers.
The integration of BEE Sense with the Arc platform demonstrates its commitment to sustainability and innovation. BEE Sense continues to deliver value to building owners and managers seeking LEED v4.1 O+M certification by enhancing their buildings' sustainability.
About BEE Sense
BEE Sense is a cloud-based platform that seamlessly collects, organizes, and analyzes indoor environmental quality (IEQ), energy, and water data in real time. This smart monitoring tool is designed to optimize environmental monitoring and reporting. Fully integrated with Arc and RESET, BEE Sense helps to achieve various green building certifications, such as LEED, WELL, RESET, and Arc.
Source: BEE Incorporations