Bay Area Window Genie Franchise Financed Growth With Dealstruck
Press Release
-
Sep 2, 2016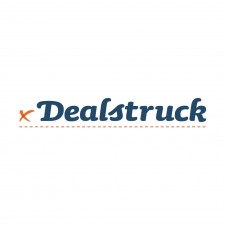 San Diego, CA, September 2, 2016 (Newswire.com) - Dealstruck, the leader in alternative lending for small to medium sized businesses, recently financed Bay Area  Window Genie franchisee, WG of the East Bay, LLC.  By providing appropriate and affordable loans for SMBs, Dealstruck is able to give business owners access to the business capital they need for growth.  
WG of the East Bay, a successful bootstrapped enterprise, found itself poised for more rapid expansion but was unable to take advantage of the opportunities without sufficient cash in the bank.  Fortunately, the owner, John Townsley, found Dealstruck and was able to secure the financing he needed to make significant strides in his business through increased payroll and new equipment and supplies.
The company is positioned to become a million dollar business by 2017 and John realizes that wouldn't have been possible without the Dealstruck loan.  "I was at a point where I couldn't grow fast enough to serve my area without expanding; I was in 'need-to-grow' mode and Dealstruck was there," says John.  "Dealstruck quickly set itself apart.  They were able to answer my questions, tell me exactly what the loan would cost, and were very responsive.  I was quickly able to get a $50,000 loan that allowed me to start on the path to greater growth and I will definitely be working with Dealstruck again as my financing needs grow."
Dealstruck is pleased to be a part of John's success and looks forward to continued partnership with WG of East Bay.
About Dealstruck  
Dealstruck is a leading online direct lender and the first to offer multiple products -- including flexible term loans and multiple line of credit solutions -- to small- and medium-sized business (SMB) owners. With a mission to provide growing SMBs with access to capital that is unique, appropriate and affordable with honesty and transparency. ​
Source: Dealstruck
Share:
---
Categories: Small Business, Flooring and Carpeting, Lending and Borrowing
Tags: Bay Area, CA, carpet cleaning, Dublin, entrepreneurs, San Diego lenders, small business loans, window tinting
---