Bacula Systems and OCF Announce Partnership Streamlining Data Backup and Recovery for High Performance Computing
Press Release
•
updated: Dec 8, 2020
Strategic partnership allows HPC clients to protect especially large and diverse IT environments with a single backup and recovery platform.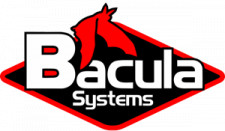 YVERDON-LES-BAINS, Switzerland, December 8, 2020 (Newswire.com) - Bacula Systems and OCF today announced they have entered into a strategic alliance that enables customers in the HPC, Storage, Cloud and AI space to more effectively protect their IT infrastructure. OCF's sector expertise combined with Bacula's highly scalable data backup and recovery software benefits end-users by de-risking implementation, increasing efficiency, protecting from ransomware, and lowering costs. Bacula Enterprise software can span complex IT environments due to its especially large range of integrated compatibility, such as diverse hardware, hypervisors and databases. It is also the first to market with integrated container technology backup such as Docker and Kubernetes.
"Bacula Systems is proud to be working closely with OCF," said Frank Barker, CEO of Bacula Systems. "OCF's ability to combine individual technologies including Bacula's unique backup and recovery software means that together we can deliver complete hybrid HPC, storage, cloud and AI solutions. Some of Bacula's advanced features are Single File Restore, advanced deduplication technology and a scalability that goes into the exabytes," he added.
"OCF's expertise in HPC integration perfectly complements Bacula's capabilities in the HPC domain," said Laurence Horrocks-Barlow, Technical Director of OCF. "Today's announcement underlines our mission to continue to deliver best in class solutions, technical expertise and managed service support to our valued customers," he added.
"Bacula expects the HPC market to grow at a compound annual growth rate (CAGR) of well above 5.5% from 2020 to 2026. The ability of Bacula to process large volumes of data at higher speeds while lowering costs is prompting government departments, defense agencies, academic institutions, energy companies, and utilities to integrate it into their HPC systems," said Alan Moon, Territory Manager UK & Ireland, Bacula Systems.
About Bacula Systems:
Bacula Enterprise Edition is a highly scalable backup and recovery software for large organizations, data centers and MSPs. http://www.baculasystems.com/
About OCF:
OCF has been supplying Unix and Linux high performance computing solutions to higher education, research and industry throughout the UK & Ireland. https://www.ocf.co.uk/company/ocf-heritage/
Source: Bacula Systems
Additional Links