AutoExotica Is Offering People the Chance to Win a Lamborghini
Press Release
•
updated: Dec 15, 2015
An exotic car enthusiast and entrepreneur has launched the 'AutoExotica, Ltd' project on Indiegogo. The team behind this campaign is crowdfunding to bring the exotic car experience to car aficionados, and giving one lucky supporter a Lamborghini Aventador.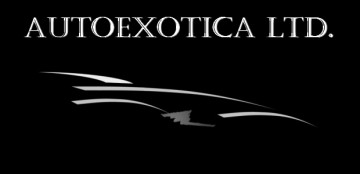 Denver, Colorado , December 15, 2015 (Newswire.com) - ​AutoExotica has launched a crowdfunding campaign on Indiegogo in order to introduce people to a rare opportunity to make a fantasy come true. This campaign has a funding goal of $800,000, which needs to be raised to get start-up AutoExotica Ltd. off the ground. AutoExotica Ltd. will give car lovers everywhere the "exotic car experience". The team states, "To see and hear and touch such an exotic automobile is beyond imagination. From the deep-throated rumble of a 700 HP V-12 engine to the texture and aroma of the fine leather interior, there is no automotive experience like an exotic. This AutoExotica experience is not for everyone. It is not for the timid, the boring, the placid, and those who chose to sit on the sidelines of life."
A venture such as this is a substantial undertaking, but the creative minds behind AutoExotica are determined to make dreams come true for fellow car enthusiasts. They will officially be opening their doors in Estes Park, Colorado in May 2016. Estes Park is a very popular tourist destination located at the east entrance to the Rocky Mountains National Park. The company will showcase a prime collection of exotic cars and be offering a once in a lifetime experience to car enthusiasts everywhere. To make it even better, the team has decided that once they have completed the commercial use of their Lamborghini Aventador they will give the car away to one of their crowdfunding supporters as their "rather extraordinary gift and thank you for supporting us at our inception."
"This AutoExotica experience is not for everyone. It is not for the timid, the boring, the placid, and those who chose to sit on the sidelines of life."

Bert Bergland, Founder
The team at AutoExotica have been hard at work with all of the essential groundwork for their exciting idea, and they are finally ready to begin the process of bringing it to the public which is why they have launched their crowdfunding campaign and hired a team of crowdfunding specialists. As an added bonus with this campaign, the team is offering several perks. These perks, which serve as funding incentives, offer supporters conceptual ownership levels and range in value from the "Silver" level at $100 to the "Diamond" level at $2500. The more valuable perks also give the supporter added rewards such as hotel packages, and merchandise items along with their conceptual ownership. Conceptual ownership simply gives a person the ability to claim ownership of a car with no legal rights or responsibilities. However, if a person wants to own an exotic car for real, they do have that opportunity as well. For every $100 contributed, the supporter will be entered into the drawing for the Lamborghini. That means a $500 contribution equals 5 entries into the drawing which will be held in 2018. Full details can be found on their Indiegogo campaign page.
About AutoExotica, Ltd:
AutoExotica was founded by car enthusiast Bert Bergland, and is the resurrection of a successful business, "Autovia, Ltd.", which operated in Estes Park during the 80's. Autovia sold over 40 Lamborghini rides a day, seven days a week. AutoExotica hopes to renew the exotic car fervor, and even plans to give away a Lamborghini Aventador to one of their lucky supporters.
To learn more about the AutoExotica, Ltd crowdfunding project Click Here
To contact via email write to Bert Bergland at: info@autoexotica-usa.com
To learn more about the specialists at Smart Crowdfunding Click Here
Related Media