AutoCloud Joins the Wells Fargo Startup Accelerator
Press Release
•
Oct 27, 2022
Collaboration to prove out DevSecOps innovation that simplifies and standardizes organization-wide use of Infrastructure as Code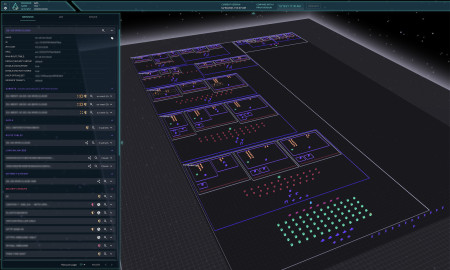 SEATTLE, October 27, 2022 (Newswire.com) - AutoCloud, a multi-cloud visibility and Infrastructure as Code (IAC) automation platform, announced they have joined the Wells Fargo Startup Accelerator. The accelerator boasts a portfolio of disruptive startups tackling some of the hardest security, risk, regulatory, and infrastructure challenges at scale.
"As we continue to execute on our digital infrastructure strategy we're diligently engaging solutions like AutoCloud that can enhance the migration and management of our multi-cloud future," said Madhu Narasimhan, Head of Innovation and Strategy, Digital & Innovation COO with Wells Fargo. "We're excited to welcome AutoCloud into the Wells Fargo Startup Accelerator program, and look forward to engaging with them to help refine their cloud offering to ultimately drive speed and scalability for customers."
AutoCloud enables enterprises to increase DevOps capacity while lowering costs with tools that empower any engineer to build and deploy cloud workloads via IAC that comply with specific security, compliance, and cost policies. AutoCloud also manages existing infrastructure with best-in-class automated architecture diagrams, cloud change tracking, live compliance reports, and the first GraphQL API for querying multi-cloud data.
"AutoCloud is a terrific addition to the powerful ecosystem supporting our digital infrastructure strategy," said Mike Brady, Head of Technology Infrastructure at Wells Fargo. "Having technology like AutoCloud is yet another way to accelerate delivery for our customers; employing Infrastructure as Code (IAC) to enable teams is a key part of the equation for us. I like to say that with IAC, people manage code and code manages technology, enabling environments to be spun up in minutes."
"The AutoCloud team is honored to be a part of the Wells Fargo Startup Accelerator," said Tyson Kunovsky, CEO of AutoCloud. "The program provides a unique opportunity to help implement cloud migration and management solutions with a Fortune 500 company in a highly regulated space. We are excited to prove our solutions at scale for a major financial institution."
With the acceleration of cloud migration, the explosion of provider services, and the lack of experienced DevOps professionals, operating cloud infrastructure has become exceedingly complex and expensive. AutoCloud solves this problem by enabling companies to expertly handle every step of the DevOps lifecycle in-house with a suite of tools that cover day one and two operations.
The Wells Fargo Startup Accelerator program is a virtual, non-exclusive six-month program where Wells Fargo works with early-stage companies to help them refine their potential breakthrough technologies for financial services and other applications. It is dedicated to harnessing innovation and expanding the future of financial services beyond the boundaries of Wells Fargo and banking.
Source: AutoCloud