Autism Behavior Consulting Group Hawaii Earns BHCOE Reaccreditation Receiving National Recognition for Commitment to Quality Improvement
Press Release
•
updated: Jan 8, 2019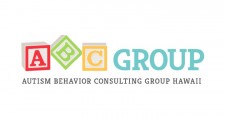 AIEA, Hawaii, January 8, 2019 (Newswire.com) - BHCOE Accreditation has recognized ABC Group Hawaii with a 2-Year Reaccreditation, acknowledging the organization as a behavioral service provider dedicated to continuous improvement in Applied Behavior Analysis. Originally earning BHCOE Accreditation in 2017, ABC Group Hawaii was the first Applied Behavior Analysis (ABA) provider to earn BHCOE Accreditation in the state of Hawaii. BHCOE Accreditation recognizes behavioral health providers that excel in the areas of clinical quality, staff qualifications, and consumer satisfaction and promote systems that enhance these areas. These areas are measured via a wide-ranging audit, including interviews with agency clinical leadership, in-depth on-site observation, a detailed staff qualification review, anonymous staff satisfaction survey, and anonymous consumer satisfaction survey.
BHCOE Accreditation is the only Applied Behavior Analysis (ABA)-specific accreditation. It provides feedback regarding clinical best practices, staff satisfaction and turnover, and consumer protection. Acting as a third-party, the organization systematically measures and reports on existing quality criteria in the behavior analysis community using standardized methods and practices, and accredits only those service agencies that meet these standards.
"At ABC Group Hawaii, we are grateful for our staff who go above and beyond to help support our mission. Our team is dedicated to excellence in ABA treatment and achieving notable outcomes through delivering high-quality ABA treatment. We are honored to earn BHCOE Reaccreditation because it reflects our long-standing dedication to remaining well-informed of the advances in our science and implementing those best practices to achieve best outcomes," said Founder and Executive Director, Amy Wiech. "We take great pride individualizing programming for each child and family, and seeing those quality of life and parental stress improvements as a result of successful intensive and well-programmed ABA treatment including behavior reduction as well as skill acquisition. ABC Group Hawaii is committed to providing evidence-based behavior analysis services with the highest fidelity/integrity to the Hawaii community, as we achieve sustainable growth every year."
About BHCOE Accreditation
BHCOE Accreditation is a trusted source that recognizes behavioral health organizations committed to continuous quality improvement. BHCOE offers a third-party measurement system that differentiates and provides independent feedback on clinical quality indicators. The BHCOE criterion features standards that subject-matter experts developed to measure effective applied behavior analysis services. For more information, visit http://www.bhcoe.org.
About Autism Behavior Consulting Group Hawaii
Founded in 2006, ABC Group Hawaii is a family-owned kama'aina company specializing in providing top-notch treatment to children with a diagnosis of autism, other developmental delays and behavioral challenges and their families using framework for teaching language provided by Skinner's Analysis of Verbal Behavior, as well as Relational Frame Theory (RFT), and Acceptance and Commitment Therapy (ACT) as well as Precision Teaching (PT). We specialize in working with children with autism spectrum disorders (ASD), ages 12 months through 18 years. Our goal is to engineer our programming to produce socially significant changes in our learners, so that they can be successful in environments with decreasing levels of support. The terminal aim of every child's program is to "close the gap" between their current developmental skill level and that of their typically developing same-age peers. For more information, please visit https://abcgrouphawaii.com.
Source: BHCOE