Author Randi Cooley Wilson and Wrecked Productions to Debut Reckless Music Video: The Dark Paradise Book Trailer at World Premiere on September 16, 2017
Media Tour Kicks off on September 18, 2017
Press Release
-
updated: Sep 12, 2017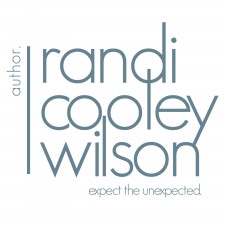 BOSTON, September 12, 2017 (Newswire.com) - Best-selling author Randi Cooley Wilson, along with Wrecked Productions, LLC, unveiled plans to debut the anticipated music video and book trailer, "Reckless: A Dark Paradise Video," in the U.K., AU, Asia and North America. The music video, which serves as the Dark Paradise book trailer, will be released worldwide on Sept. 18, 2017, and will hold its world premiere in Columbus, Ohio on Sept.16th.
Randi Cooley Wilson, Sarai Hathaway, Jared Rigsby, Danny Woods, Ripp Baker, and Kylie Bauman will join the cast and crew in Ohio for the video's U.S. world premiere in Columbus. Fans worldwide will be able to view the video on Sept.18th.
Reckless was written and performed by Pot & Kettle, exclusively for Randi Cooley Wilson. The band stems from Columbus, Ohio and are set to release several more songs, including "Endless and Stolen," both written exclusively for the author's other best-selling book series.
"We are so honored and thrilled to be able to partner and work with Randi Cooley Wilson on Reckless," said Lead Singer and Songwriter of Pot & Kettle, Sarai Hathaway. "It's been so much fun to be part of the world she's created and help bring her characters to life through our music."
"Dark Paradise, A Revelation Series" Novel, will be releasing in November 2018 and centers around Gage Gallagher, the highly popular character from Wilson's best-selling REVELATION SERIES.
"Working with Pot & Kettle, Jared Rigsby, and Danny Woods has been the most fun I've had on a project in a long time. The songs are breathtaking and embody my characters perfectly, and the video is such an amazing storytelling of both the book, and Pot & Kettle's song," Randi Cooley Wilson stated.
The novel Dark Paradise, on which the video is based on, is the final book in the best-selling Revelation Series by Randi Cooley Wilson.
About Randi Cooley Wilson
Randi Cooley Wilson is a best-selling author of paranormal, urban fantasy, and contemporary romance books. Randi was born and raised in Massachusetts where she attended Bridgewater State University and graduated with a degree in Communication Studies. After graduation, she moved to California where she lived happily bathed in sunshine and warm weather for fifteen years. Randi makes stuff up, devours romance books, drinks lots of wine and coffee, and has a slight addiction to bracelets. She currently resides in Massachusetts with her daughter and husband. For more information visit www.randicooleywilson.com.  
About Wrecked Productions, LLC
Pot & Kettle are songwriters, filmmakers and fairy godmothers under Wrecked Productions, LLC who specialize in bringing fiction to life. Wrecked Productions, LLC was formed in January 2017 by Sarai Hathaway and Nicole Thompson. As avid author fangirls, they embrace your work, love your characters and protect the worlds you create. They work closely with you to ensure all music and film portray the beauty of your imagination while enthralling the masses. Wrecked Productions specialize in film and music for paranormal romance, fantasy and sci-fi genres. Wrecked Productions, LLC works in conjunction with Jared Rigsby, Director/Editor/Songwriter, and Danny Woods, Director of Photography of Woods Media Productions, Inc. For more information visit www.wreckedproductions.com.  
About Red Coat PR
Since the advent of e-publishing, the book world has seen a revolution, allowing many authors to achieve the dream of writing full-time. Red Coat Public Relations can help you master the literary industry and cement yourself into your new career. Our team has more than fifty years of collective leadership, project management, digital development, and marketing experience. Together we can help build your brand and launch your career.  For more information visit their website www.redcoatpr.com
Source: AUTHOR RANDI COOLEY AND WRECKED PRODUCTIONS
Share:
---
Categories: A&E News, Books, Arts and Entertainment
Tags: Books, Entertainment, Women
---