Audrey Morris Cosmetics International to Exhibit at Upcoming Tradeshows
South Florida-Based Private Label Cosmetics Manufacturer to Feature Items at Various Upcoming Shows
Press Release
-
Sep 15, 2016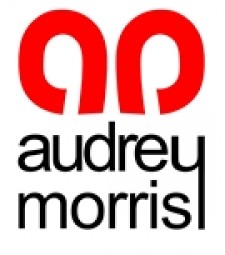 POMPANO BEACH, FL, September 15, 2016 (Newswire.com) - Audrey Morris Cosmetics International, a private label cosmetics and skin care manufacturer, will be exhibiting their products in three upcoming trade shows in South Florida and Puerto Rico.
The exhibits will be taking place in three various convention centers: IECSC on Oct. 23-24 at the Broward County Convention Center in Fort Lauderdale; International Congress of Aesthetics Nov. 6-7 at the James L. Knight Center in Miami; and, at the San Juan Beauty Show Nov. 13-14 at the San Juan Convention Center in Puerto Rico.
"We offer clients many options that can easily be combined with each client's marketing approach and plan. It is the combination of quality products, attention to detail, and a unique approach to client support that sets Audrey Morris apart from other private label manufacturing companies," said Mary Ann Lovre, President of Audrey Morris Cosmetics International on their commitment to customer loyalty and retention.
The private label cosmetic manufacturer is a leading industry provider of premium private label cosmetics and skin care. They have partaken in several successful trade shows in 2016 including Premiere Beauty in Orlando, Face & Body Spa in Chicago, and IECSC in New York.
To find out more about the company and its future trade shows and products, please visit their website or call them toll-free at 1-800-826-8287.
About Audrey Morris Cosmetics International
Audrey Morris Cosmetics International, a manufacturer of high-quality Private Label Skin Care and Cosmetics, was established in Canada in 1965 by fashion model Audrey Morris. Audrey Morris Cosmetics manufactures and distributes a large collection of market-ready private label skin care and color cosmetics. It is the company's mission to provide its clients with the finest products, makeup, and packaging the beauty industry has to offer.
Audrey Morris Cosmetics is highly recognized for its innovative full-service and attention to detail. Some clients, both large and small worldwide, include Salons, Dermatologists, Estheticians, Professional Beauty Schools, and well-known Makeup Artists. Products offered range from skin care products to luxurious lipsticks, eye shadows and blushes, to velvet-like foundations, powders, and pencils.
For more information, please visit http://www.audreymorriscosmetics.com/, call 1-800-826-8287 or email amc@audreymorriscosmetics.com.
###
Source: Audrey Morris Cosmetics International
---
Categories: Business to Business, Beauty and Personal Care, Consumer Goods, Beauty and Personal Care, Beauty and Cosmetic Products, Dermatology/Skin Diseases
Tags: Audrey Morris, Audrey Morris Cosmetics, Audrey Morris Cosmetics International, Private Label Cosmetic, Private Label Cosmetics, Private Label Cosmetics Manufacturer, Private Label Skin Care, Private Label Skin Care Manufacturer
---