Attorney Dani Liblang Issues "Consumer Alert" on Auto Title Loans
Michigan's Attorney General Office has issued a "Consumer Alert" regarding an increase in unfair, misleading and deceptive practices within the auto title loan industry. The office is alerting consumers to be cautious when securing such loans. The Liblang Law Firm P.C.is highly supportive of this warning.
Press Release
-
Feb 23, 2016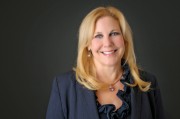 Birmingham, MI, February 23, 2016 (Newswire.com) - ​In recent years auto title loans have increased in popularity. What many consumer do not know, however, is that auto title loans that involve the lender taking physical possession of the borrower's vehicle title are risky and not permitted by Michigan's lending laws.
According to the alert issued by Attorney General Bill Schuette:
"Under Michigan's usury law, auto title lenders cannot charge more than 7% annual interest on their loans. Michigan consumers who go online or respond to national advertising may find auto title lenders who often charge an average of 25% interest per month to finance the loan. That translates into an annual interest rate of 300 percent and is in violation of Michigan law."
Dani Liblang, consumer protection attorney and founder of The Liblang Law Firm, P.C., explains how unsuspecting consumers can get trapped,
 "These short-term, high-interest loans can be the fast track to losing your automobile. The lenders promise quick cash, without a credit check or proof of employment. However once you relinquished your title, then you learn of additional fees including; processing fees, document fees, late fees, loan origination fees, title fees and lien fees. When you can't pay off the loan in the normal one to six-month period, the lender offers to "roll over" the loan into a new loan. This process always adds fees and interest to the amount you originally borrowed."

ABOUT THE LIBLANG LAW FIRM, P.C.
The Liblang Law Firm, P.C., additionally warns consumers that if the lender is in possession of the title, it is much easier for them to repossess the vehicle. Many of these high risk lenders are now also requiring the installation of a GPS device. This tells the lender exactly where the vehicle can be found. The lender may even have keys or a means to simply turn your vehicle off. This can place additional burdens and hardships upon the borrower.
The Liblang Law Firm P.C. advises consumers to visit the Attorney General's website for information on auto title loans and alternatives to auto title loans. They also recommend the Federal Trade Commission's Car Title Loans consumer information site.
About The Liblang Law Firm, PC
Dani K. Liblang is the founder of The Liblang Law Firm, PC, consumer and lemon law firm serving clients from throughout Michigan and the Detroit metropolitan area. She was recently named to the Top 100 Trial Lawyers of Michigan. 
The Liblang Law Firm continues to represent plaintiffs in personal injury, product liability, finance fraud, and toxic tort, as well as a variety of consumer and employment law issues. Additionally, the firm is extremely active, well versed and certified in Alternative Dispute Resolution (ADR), which allows clients to pursue non-traditional litigation methods such as arbitration, mediation, mini-trials and private judging. 
The firm is located at 346 Park Street, Suite 200 in Birmingham, MI. Visit their website at: http://www.lemonlawlawyers.com/about.html 
For more information contact Melinda Kollins 248 722-5408
Share:
---
Categories: Law Firms
---