Attentive Behavior Care Earns 2-Year BHCOE Reaccreditation Receiving National Recognition for Commitment to Quality Improvement
Press Release
•
updated: Jan 10, 2019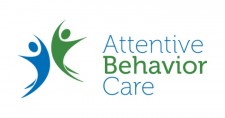 NEW YORK, January 10, 2019 (Newswire.com) - BHCOE Accreditation has recognized Attentive Behavior Care with a 2-Year Reaccreditation, acknowledging the organization as a behavioral service provider dedicated to continuous improvement in Applied Behavior Analysis (ABA). BHCOE Accreditation recognizes behavioral health providers that excel in the areas of clinical quality, staff qualifications, and consumer satisfaction and promote systems that enhance these areas. These areas are measured via a wide-ranging audit, including interviews with agency clinical leadership, in-depth on-site observation, a detailed staff qualification review, anonymous staff satisfaction survey, and anonymous consumer satisfaction survey.
BHCOE Accreditation is the only ABA-specific accreditation. It provides feedback regarding clinical best practices, staff satisfaction and turnover, and consumer protection. Acting as a third-party, the organization systematically measures and reports on existing quality criteria in the behavior analysis community using standardized methods and practices, and accredits only those service agencies that meet these standards.
"At Attentive Behavior Care, we are proud to receive BHCOE Reaccreditation because it reflects our commitment to continual growth and improvement. We are thankful for our highly qualified team that makes our reaccreditation possible and aids our clients in making positive behavioral changes," said Chief Clinical Officer, Kaitlin Causin, M.A., BCBA, LBA (AZ, CT, MA, MD, NY), "We look forward to continuing to provide comprehensive behavior analysis services of the highest quality in New York, New Jersey, Maryland and beyond, for years to come."
About BHCOE Accreditation
The BHCOE Accreditation is a trusted source that recognizes behavioral health organizations committed to continuous quality improvement. BHCOE offers a third-party measurement system that differentiates and provides independent feedback on clinical quality indicators. The BHCOE criterion features standards that subject-matter experts developed to measure effective applied behavior analysis services. For more information, visit http://www.bhcoe.org/.
About Attentive Behavior Care
Attentive Behavior Care (ABC) is comprised of behavior technicians, supervisors (e.g., Board Certified Behavior Analysts (BCBAs), Licensed Behavior Analysts (LBAs), and a strong administrative team who work together to provide ABA services for individuals with Autism Spectrum Disorders (ASD). We specialize in providing intensive, individualized, treatment rooted in the principles of ABA in order to meet our patients' needs. Our treatment plans focus on increasing skills that will lead to increased opportunities, involvement, and independence while simultaneously decreasing problem behavior and other barriers to learning. It is our mission is to decrease the challenges faced and enhance the lives of individuals with ASD and their families by providing one-to-one instruction, group treatment, education, training, guidance, and resources. For more information, visit http://www.attentivebehavior.com.
Source: BHCOE