Atlanta Urgent Care Provides COVID-19 Booster Information for Patients
Press Release
•
Sep 29, 2022
The noted Atlanta, Georgia urgent care, along with providing the new COVID-19 vaccine, offers need-to-know knowledge about the booster that targets Omicron subvariants, BA.4 and BA.5.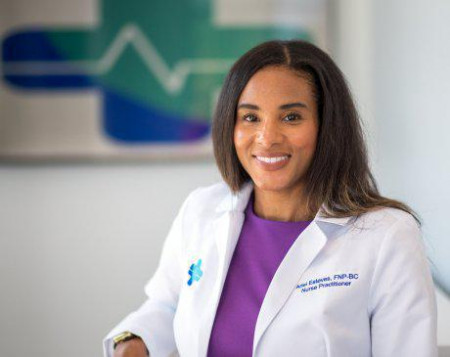 ATLANTA, September 29, 2022 (Newswire.com) - As the new bivalent COVID-19 booster makes its way to the public, Atlanta, Georgia urgent care WestsideMed answers burning questions about the new shot.
On September 1st, 2022, CDC director Rochelle P. Walensky, M.D., M.P.H., endorsed using the new COVID-19 booster.
The experts at WestsideMed, led by its founder, emergency medicine & family nurse practitioner Ariel Esteves, shine a light on the basics of the bivalent booster and how it helps people combat the dominant Omicron variant.
The Omicron Variant In Georgia
In November 2021, the World Health Organization (WHO) labeled what we now know as the Omicron variant as a Variant of Concern. The ease of transmissibility was unlike previous forms of COVID-19, leading to a monumental surge in the United States.
In WestsideMed's home state of Georgia, the Omicron variant was especially transmissible.
"In fact, in Georgia, health systems experienced a staggering 100% to 200% hospitalizations in a weeklong period in late December 2021. And we experienced much of the same with the newer Omicron subvariants," says Esteves.
After the initial wave of the Omicron surge in 2021 and early 2022, two subvariants, BA.4 and BA.5, appeared in late spring and early summer.
"And Omicron's transmissibility and virulence increased with the spread of the dominant BA.4 and BA.5 subvariants," Esteves continues. "With them, the ease of transmissions via spike protein mutations has increased significantly."
Ariel Esteves assures Atlantans that this booster promises to bolster immune responses to the new subvariants.
"While these subvariants are more resistant to antibodies of the original virus, your body willrecognize BA.4 and BA.5," says Esteves. "In short, being vaccinated will still give you protection against severe illness and death."
The Atlanta urgent care ensures that COVID-19 vaccines are available to all adults who need them.
And the Atlanta urgent care stresses testing oneself for COVID-19, as the symptoms are similar to other medical conditions like strep throat and mono, which causes extreme fatigue.
Checking Medical Boxes With WestsideMed
Along with dispensing medical advice on its blog, WestsideMed provides quick, safe, and effective medical care in its Atlanta location on Marietta Boulevard.
With its team of talented medical providers, led by emergency medicine & family nurse practitioner Ariel Esteves, the Atlanta urgent care ensures that patients needing a quick medical fix are within their grasp.
Whether it's a quick checkup to ensure optimal health, treating sports injuries, or giving EKG readings in Atlanta, the urgent care promises to provide a safe environment for everyone.
The new round of COVID-19 bivalent boosters is just one more way to effortlessly take care of one's health at this Atlanta urgent care.
Source: WestsideMed