AssureSign Named a 2017 "Hot Vendor" by Aragon Research
AssureSign recognized by leading research firm, Aragon Research, for efforts in eSignature and Digital Transaction Management Industry
Press Release
-
updated: Jun 29, 2017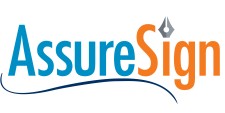 ATLANTA, GEORGIA, June 29, 2017 (Newswire.com) - Today, Aragon Research announced the publication of its 2017 "Hot Vendor" report in the Digital Transaction Management (DTM) industry. AssureSign was recognized for its performance and driving efficiency in speeding up digital transactions and business processes. This is not the company's first time being recognized by Aragon. AssureSign was recognized by the international research firm in 2016 for boasting a strong SMB performance, versatile deployment options, and a dedicated partner channel.
In its publication, Aragon consistently denotes automation and speed as driving factors in the DTM realm. The well-regarded research firm selects Hot Vendors across multiple markets that are doing something truly new or different. They may have new technology that expands capabilities, a new strategy that opens up markets, or just a new way of doing business that makes them worth evaluating.
"We are proud to be recognized as a Hot Vendor in the Digital Transaction Management industry," said David Brinkman, President and CEO of AssureSign. "We strive to enhance business transactions with our product, and of course it is exciting when we are recognized for exactly that."
Specific to the eSignature industry, Aragon says that open Application Programming Interfaces (APIs) and Software Development Kits (SDKs) are crucial components of implementing an eSign process. AssureSign often touts its software's capability to not only integrate with popular CRMs, such as Salesforce and Dynamics 365, but with industry and company specific CRMs and ERMs. AssureSign's integration capabilities likely contributed to its "Hot Vendor" designation.
According to Aragon Research, digital automation of document processing is on the rise. Enterprises that make it a point to convert to digital workflows early often benefit the most, and experience rapid completion rates. In fact, Aragon highlighted one major DTM provider's 84 percent same day completion rate, which serves as evidence of a digital process benefit. 
Aragon concludes that eSignature and other basic DTM functionalities extend numerous benefits to industries that take advantage of the time and cost effective process. According to the report, "Eliminating paper in the sales contracting process can accelerate booked revenue and accounts receivable. Many firms that have deployed basic eSignatures have seen a dramatic reduction in the time it takes to get a contract signed."
AssureSign welcomes Aragon's recognition on the heels of National eSign Day on June 30. For seven years, the holiday has encouraged businesses across nearly every industry to consider eSignature as a viable addition to their growing digital transaction management processes.
About AssureSign
AssureSign simplifies the world's most powerful action — the signature. Available as an on-premise, customizable solution for the enterprise and as an on-demand, SaaS solution for small business, AssureSign enables any business to create and execute a secure and seamless signature experience. By offering the electronic signature industry's most flexible API, AssureSign has also built an extensive partner program with a proven revenue stream. Founded in 1999, AssureSign has executed over 300 million electronic signatures for many of the world's most well-known brands.
About Aragon Research
Aragon Research does not endorse vendors, or their products or services that are referenced in its research publications, and does not advise users to select those vendors that are rated the highest. Aragon Research publications consist of the opinions of Aragon Research and Advisory Services organization and should not be construed as statements of fact. Aragon Research provides its research publications and the information contained in them "AS IS," without warranty of any kind.
###
Media Contact: 
Jackson Tyler Burke
E: JBurke@AssureSign.com
P: 321-207-4506
Source: AssureSign
Share:
---
Categories: Business Technology, Research and Development, Enterprise Resource Planning (ERP)
Tags: Aragon Research, AssureSign, Digital Transaction Management, DTM, eSignature, hot vendor
---