AssureSign Announces New Partnership and Integration With Sprucebooks
Sprucebooks calls on AssureSign integration, bringing electronic signatures to their financial systems.
Press Release
-
updated: Jun 26, 2017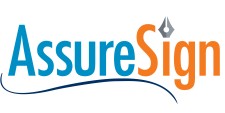 ATLANTA, GEORGIA, June 20, 2017 (Newswire.com) - ​​​AssureSign today announced its partnership with Sprucebooks, the multifaceted financial systems company. In May 2017, Sprucebooks successfully integrated AssureSign's electronic signature platform to bring eSignature capabilities to its users, who are primarily seated in the insurance industry. The integration allows agents and other users of Sprucebooks to utilize AssureSign's electronic signature platform in completing services such as, payment processing, invoicing, financing, billing, and others.
Sprucebooks began searching for an eSign vendor after receiving multiple requests from current customers to include electronic signature services as part of its array of capabilities. According to Ryan Pegram, CEO of Sprucebooks, many other eSignature vendors were considered in the selection process, but AssureSign was best able to meet current business needs. "AssureSign brings a unique enhancement to the Sprucebooks payment platform," said Pegram. "We are excited to announce our partnership with one of the industry's leading e-signature software companies." Sprucebooks is currently offering AssureSign's eSignature capabilities to payment processing users as part of their subscription. At this time, users are not required to purchase the product separately.
According to Pegram, the preparation and implementation process took less than two months, as Sprucebooks was committed to a rapid and seamless integration. The Sprucebooks-AssureSign integration went live in late May of this year, affording Sprucebooks users the ability to send email signing links to their customers. The financial services vendor hopes to implement AssureSign's popular SMS text message signing feature within their existing platform later this year.
Sprucebooks is the latest organization catering to insurance agencies to join AssureSignConnect, AssureSign's partnership program. "We're thrilled to welcome Sprucebooks to the AssureSign partner team," said David Brinkman, President and CEO of AssureSign. "Our integration with Sprucebooks is further indicative of our commitment to be the number one eSignature provider in the insurance space." AssureSign has made steady gains within the insurance community thanks to existing integrations with popular agency management systems such as EZLynx, and continuous efforts to make the eSign product compatible with current agency trends.
AssureSign plans to release product enhancements in their 5.48 update slated for release in late June 2017. The updates will be made available to all users, including Sprucebooks, upon release.
About AssureSign
AssureSign simplifies the world's most powerful action — the signature. Available as an on-premise, customizable solution for the enterprise and as an on-demand, SaaS solution for small business, AssureSign enables any business to create and execute a secure and seamless signature experience. By offering the electronic signature industry's most flexible API, AssureSign has also built an extensive partner program with a proven revenue stream. Founded in 1999, AssureSign has executed over 300 million electronic signatures for many of the world's most well-known brands.
About Sprucebooks
At Sprucebooks, we believe the way small businesses take payments and the way customers make them needs an upgrade. Sprucebooks is removing small businesses credit card processing fees and helping those businesses save hundreds to thousands of dollars a year. Sprucebooks does everything from credit card processing, invoicing, deferred billing, to e-signatures, expense tracking, and much, much more.
###
Media Contact:
Jackson Tyler Burke
​jburke@assuresign.com
321-207-4506
Source: AssureSign
Share:
---
Categories: Business Technology, Financial and Insurance Services, Banking, Finance, Insurance
Tags: AssureSign Sprucebooks integration, eSignature insurace, eSignature integration, eSignautre, Sprucebooks and AssureSign
---