Ascension Advisory Unveils Transformative Updates: Expands Territories, Forms Strategic Partnership, and Opens New Offices
Press Release
•
Jul 7, 2023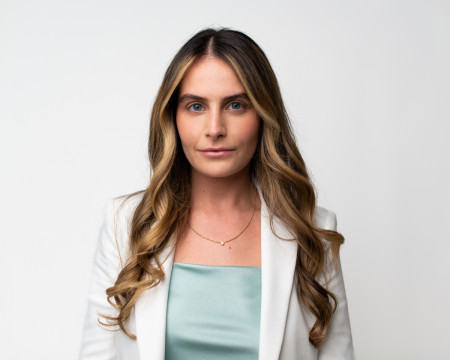 NEW YORK, July 7, 2023 (Newswire.com) - Ascension Advisory, a leading global corporate real estate advisory firm dedicated to private equity firms and business owners, is excited to announce a transformative update marked by growth into new territories, a strategic partnership with a national business brokerage firm, and the opening of new offices. This milestone comes as Ascension Advisory separates from James Capital Advisors, signaling a meaningful expansion of its operations and a defined move to sharpen its focus on core competencies, enabling the company to double down on its vision and direction for the future.
The separation from James Capital Advisors reflects Ascension's affirmation of its strategic focus and determination to forge its own path, investing in innovation, technology, and complementary business partnerships in order to deliver the highest standard of corporate real estate advisory solutions to its clients in the middle and lower middle market. James Capital Advisors had provided back office services, and Ascension has taken all steps necessary to ensure operational continuity for clients and partners as it forges this new path. "This shift empowers Ascension to navigate the corporate real estate landscape with precision and focus on delivering exceptional value and service to our clients. We would like to thank Mike James and the staff at James Capital Advisors," explains Chelsea Mandel, Founder of Ascension Advisory.
Expanding Footprint with New Offices:
Demonstrating its worldwide ambition, Ascension announces the opening of three new offices in major international markets. These include Miami, Toronto, and London, allowing Ascension Advisory to better serve its diverse client base in key regions. This expansion underscores Ascension's commitment to being at the forefront of global industry trends and providing localized expertise on a global scale.
Jack Foley, Ascension Advisory's Chief Operating Officer, explains, "Global markets are facing new and increasing pressures, unlocking opportunities for Ascension Advisory to create value for clients across a wider range of geographies. While Ascension has an international presence already, opening offices in Canada and the UK is our formal recognition of the evolving capital environment. Our goal is to continue bringing reliable and innovative solutions to our clients across the globe, helping them navigate the changing landscape with confidence."
Strategic Partnership for Enhanced Client Value:
Alongside this expansion, Ascension has entered into a strategic partnership with a national business brokerage firm specialized in the lower middle market. This collaboration brings together industry expertise, market insights, and the extensive networks of both organizations that will instantly generate synergies and unique opportunities for the two firms.
"Through our newly formed alliance with a leading business brokerage firm, Ascension is able to provide meaningful synergies to our partners across the business, bringing both investment and capital partnership opportunities to our private equity clients and family- and founder-owned businesses in a more significant way," explained Chelsea Mandel, Founder of Ascension Advisory.
About Ascension Advisory:
Ascension Advisory is a prominent international corporate real estate advisory firm dedicated to serving private equity firms and business owners, globally. With strategically located offices in New York City, Miami, Toronto, and London and a steadfast commitment to client service, Ascension Advisory assists sponsors and private businesses in crafting and executing corporate real estate strategies that align with their strategic objectives. The firm's recent transformations highlight Ascension's dedication to providing unparalleled support and delivering results to its clients. Ascension specializes in a comprehensive range of services including Sale Leaseback Advisory, Tenant Lease Structuring, Capital Markets, and Market Data and Research, offering a suite of corporate real estate solutions that seamlessly integrate with their clients' teams. For more information about Ascension Advisory, please visit hireascension.com.
Source: Ascension Advisory