As Public Companies in Tech Continue to Rally Post COVID-19, Newswire's Media Communications Reach Investor Community
Many of the top tech companies in the U.S. are seeking a big bounce back in the third quarter as state mandates begin to loosen across the country.
Press Release
-
updated: Jun 23, 2020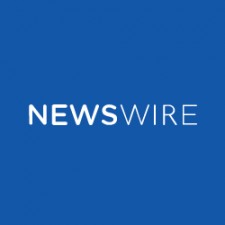 NEW YORK, June 23, 2020 (Newswire.com) - As American consumers and businesses adapt to the loosened COVID-19 restrictions this summer season, tech giants from Silicon Valley and beyond are looking to capitalize on major opportunities that lie before them. Newswire's financial distribution services provide publicly traded companies the ability to quickly distribute important news and information to investors, customers, and target audiences, allowing them to take full advantage of this transitional period.   
The crisis has posed challenges for the tech industry in the form of unemployment, furloughs, and supply chain disruptions, but there are signs from some key names that suggest that big tech is looking to trudge forward in the coming months. 
According to Mike Isaac of the New York Times, companies like Apple, Facebook, and Microsoft have all been making major moves as of late, including large-scale investments, significant acquisitions, and new product offerings. Tech firms seeking best-in-class corporate communications solutions for similar announcements and company news can take advantage of Newswire's financial distribution services. Newswire's comprehensive global distribution network allows tech leaders to share their news to major media, financial outlets, and leading exchanges.
"The tech industry looks towards its leaders during times of success, as well as during times of crisis," said Charlie Terenzio, Newswire's VP Earned Media Advantage Business. 
"While we, unfortunately, appear to be going through the latter, the fact that big names like Facebook and Google are implementing aggressive investment strategies and are launching new products gives hope to all players in the space. The demand for new tech is still high, and so will be the demand for new tech-related information. Newswire is committed to helping with both demands as we progress into the summer months."
Newswire's financial distribution services include targeted campaigns and media programs that transform press releases into the Earned Media Advantage: greater brand awareness and greater valuation.
"For publicly traded tech companies, efficient online media distribution and media outreach is a must," said Anthony Santiago, Newswire's VP of Marketing. "It is vital to communicate pertinent information to the right audiences at the right time. Industry news might be interested in new product launches, and shareholders might be interested in earnings reports and overall investment strategy. Whatever the case may be, tech companies need effective targeting and distribution to achieve success with media, marketing, and communications campaigns." 
Tech companies can take full advantage of Newswire's financial distribution services to influence key industry media, connect with important members of the press, and increase overall visibility in the market. As a trusted news source, Newswire assures timely, accurate and compliant news flow, and also provides tech executives with a capable media, marketing, and communications toolkit to help nurture relationships with current shareholders, as well as develop new ones with prospective investors.  
Learn how to nurture beneficial relationships with investors through consistent communication and achieve the Earned Media Advantage with Newswire's Financial Distribution Services. 
About Newswire​
Newswire delivers press release and multimedia distribution software and services (SaaS) that empower the Earned Media Advantage: greater brand awareness, increased traffic, greater return on media and marketing communications spend and the competitive edge. With over a decade of experience, Newswire continues to provide its customers with the ability to deliver the right message to the right audience at the right time through the right medium.​
To learn more about how Newswire can help you, visit http://www.newswire.com.
Contact Information
Charlie Terenzio
VP of Earned Media Advantage Business 
Newswire
Office: 813-480-3766
Email: charlie@newswire.com
Source: Newswire
Share:
---
Categories: Business Technology
Tags: newswire news, Public companies, tech news, tech update, technology companies
---