Arion Care Solutions Earns 1-Year BHCOE Accreditation Receiving National Recognition for Commitment to Quality Improvement
Press Release
•
updated: Feb 5, 2019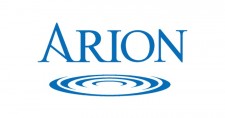 CHANDLER, Ariz., February 5, 2019 (Newswire.com) - BHCOE Accreditation has recognized Arion Care Solutions with a 1-Year Accreditation, acknowledging the organization as a behavioral service provider dedicated to continuous improvement in Applied Behavior Analysis. BHCOE Accreditation recognizes behavioral health providers that excel in the areas of clinical quality, staff qualifications, and consumer satisfaction and promote systems that enhance these areas. These areas are measured via a wide-ranging audit, including interviews with agency clinical leadership, in-depth on-site observation, a detailed staff qualification review, anonymous staff satisfaction survey, and anonymous consumer satisfaction survey.
BHCOE Accreditation is the only Applied Behavioral Analysis (ABA)-specific accreditation. It provides feedback regarding clinical best practices, staff satisfaction and turnover, and consumer protection. Acting as a third-party, the organization systematically measures and reports on existing quality criteria in the behavior analysis community using standardized methods and practices, and accredits only those service agencies that meet these standards.
"At Arion Care Solutions, we are excited to earn BHCOE Accreditation because it reflects our dedication to providing the best evidence-based care possible! We continue to strive to support members and their families in achieving functional, socially significant outcomes. We are grateful for our clinical team that works collaboratively to provide effective, ethical care and who together have made earning BHCOE Accreditation possible," said Executive Clinical Director Sarah Duarte. "We look forward to continuing to provide top quality services to our members and their families for many years to come."
About BHCOE Accreditation
The BHCOE Accreditation is a trusted source that recognizes behavioral health organizations committed to continuous quality improvement. BHCOE offers a third-party measurement system that differentiates and provides independent feedback on clinical quality indicators. The BHCOE criterion features standards that subject-matter experts developed to measure effective applied behavior analysis services. For more information, visit http://www.bhcoe.org.
About Arion Care Solutions
Arion Care Solutions is contracted statewide to provide Applied Behavior Analysis, Attendant Care, Habilitation, Respite, Housekeeping and Individually Designed Living Arrangements. We are also working hard to develop services for Speech Therapy. We also provide In-home services for seniors and the physically disabled. Whether you are looking for companionship, homemaker, or personal care services, we are likely able to meet your needs. If you want to join our team or receive services through Arion Care Solutions, call or email us for an appointment. Never heard of us, no problem. We would be pleased to talk to you and provide you with a more in-depth look at Arion Care Solutions. For more information, please visit http://arioncaresolutions.com or call us at 480.722.1300.
Source: BHCOE