Archer Introduces New Members of Its Security Team
Press Release
•
updated: May 2, 2017
Three experienced security professionals bring their top-level skills to Archer Energy Solutions, the parent company of Archer Security Group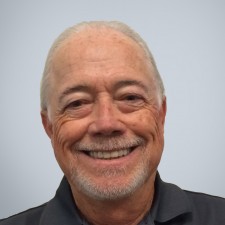 Portland, Oregon, May 2, 2017 (Newswire.com) - Meet the three new experts joining Archer Energy Solutions, LLC (Archer) from Utility System Efficiencies, Inc. (USE).
Their goal? To use their experience and expertise to help electric power industry organizations stay compliant and safe.
"I am excited to lead our team of industry experts in fulfilling our mission."

Bob Dintelman, Archer Energy Solutions Senior Vice President of Compliance Services
Bob Dintelman
Bob Dintelman is Archer's new Senior Vice President of Compliance Services.
"Our mission is to provide Registered Entities with the knowledge and understanding needed to comply with all applicable North American Electric Reliability Corporation (NERC) and Regional Entity Operating and Planning Reliability Standards," Dintelman said. "I am excited to lead our team of industry experts in fulfilling our mission."
Dintelman served as Chief Operating Officer for the Western Electricity Coordinating Council (WECC), working at WECC from 1974 to 2005. He headed USE's compliance division from 2007 to 2016.
He spent many years involved with NERC and WECC developing Reliability Standards and related compliance monitoring processes.
"Compliance with the NERC Reliability Standards is like a safety program in which employees must consider each day on the job what they need to do to maintain compliance just like they do to maintain safety on the job," he explained.
Richard Shiflett
Joining Dintelman is Richard Shiflett, new Senior Compliance Specialist for Archer.
Shiflett is an electrical engineer with more than 15 years of work with electric utilities, including auditing operational and planning standards for WECC as well as reviewing and processing self-reports and mitigation plans as a compliance risk engineer.
He was a senior electrical engineer and compliance manager at the largest generator in North America, the Grand Coulee Dam.
His goal? "To provide our clients excellent service derived from the pool of knowledge and experience our team represents," Shiflett said.
"The services we provide center around the NERC and regional operations and planning standards and include aspects such as training, interpretations and consults, mock and actual audits, assistance with self-reports and mitigation plans, and controls evaluations, to name a few," Shiflett added.
Catrina Martin
New team member Catrina Martin is now the Compliance Administrative Specialist at Archer, bringing more than 14 years of experience in the electrical utility industry, including serving two years as WECC's Chief Administrator.
She provided administrative support to USE's compliance and analytical divisions as Compliance Administrative Specialist from 2007 to 2016.
Martin wants to be the go-to person for compliance-related needs, and "provide independent expert feedback to compliance staff and Subject Matter Experts so that they can continue to improve on all compliance aspects and be more than sufficiently prepared for a formal Regional Entity/NERC compliance audit," she said.
Martin highlighted the importance of continuously looking at compliance, so you are not caught in a state of emergency, or "fire drill compliance."
"By assisting clients, we are improving the reliability of the Bulk Electric System not only in our local areas, but worldwide to ensure that lights are kept on, lifesaving devices are working, economies keep flowing, etc.," Martin said.
Archer Energy Solutions is the parent company of Archer Security Group.
Source: Archer Security Group, Archer Energy Solutions
Related Media
Additional Links