Archer Adds New Compliance Expert to Team
Press Release
•
updated: Jun 1, 2017
Senior Compliance Consultant Sandy O'Connor joins experts at Archer Energy Solutions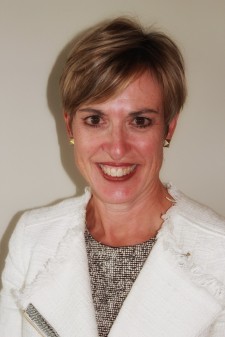 Portland, OR, June 1, 2017 (Newswire.com) - Sandy O'Connor knows how you feel.
"Like many, I stared at a long list of NERC Standards in 2007 and wondered how on earth we would comply with them," O'Connor said.
"What we do really matters."

Sandy O'Connor, Senior Compliance Consultant, Archer Energy Solutions
She was the head of the Operations Compliance Program at TransAlta Corporation, overseeing a multi-jurisdictional program for a diverse generating fleet of over 70 power plants in Canada and the United States.
Her experience, knowledge and passion for problem-solving powered her through — with great success.
"Over the last 10 years, I developed a program that covered 7 regulators, 70 assets, 4 different fuel types, and numerous joint venture partners," O'Connor said. "We started with NERC compliance and expanded the program scope over the years to include all reliability based rules and competition law pertaining to generating assets."
Now, O'Connor is bringing her skills to you — as Senior Compliance Consultant at Archer Energy Solutions.
"I am positively delighted to bring Sandy to the Archer team," said Archer Managing Partner Patrick C. Miller. "Her extensive experience in utility operations and the NERC Reliability Standards throughout both Canada and the United States will greatly benefit the industry."
O'Connor's expertise is recognized throughout the U.S. and Canada. With more than 30 years' experience, she can successfully develop and implement compliance programs, covering NERC as well as other reliability-related rules and elements of competition law.
She has worked with many different regulators on all aspects of compliance programs, including WECC, NPCC, the Alberta Electric System Operator and the Independent Electric System Operator (Ontario).
The rules and regulations we must comply with are based on good operating practice, she said.
"To me, the win is when you can find a way to take those operating practices, integrate compliance into them and operationalize them right into your daily business processes," O'Connor said.
"If we design compliance right, those activities you do every day will be compliant by design, and the documentation should fall out of it," she added. "In a perfect world, following your daily business processes means you will be compliant without even having to think about it."
Source: Archer Energy Solutions, Archer Security Group