AQuity Earns Ninth Consecutive #1 Ranking in 2022 Black Book™ Research Survey for Virtual Scribes, Transcription, and Clinical Document Capture
Press Release
•
Oct 27, 2022
Black Book™ Research recognizes AQuity Solutions as the best overall outsourced document capture solutions provider for their virtual scribe and medical transcription solutions, reducing documentation time and alleviating administrative burdens for providers and their care teams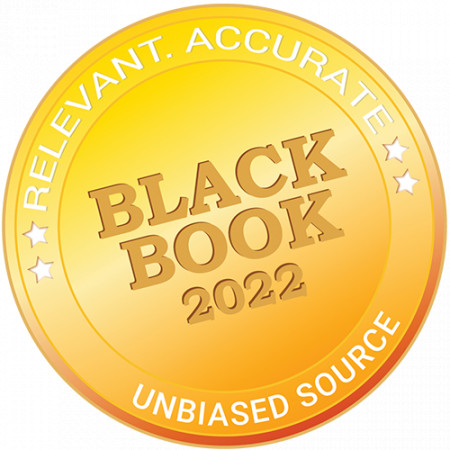 CARY, N.C., October 27, 2022 (Newswire.com) - AQuity Solutions, an industry leader in tech-enabled clinical documentation and medical coding solutions, today announced it received the #1 top-performing company for Virtual Scribing, Medical Transcription, and Clinical Documentation Capture solutions by Black Book™ Market Research for the ninth consecutive year. AQuity earned the distinction through independent survey results collected from 2,786 users representing hospitals, health systems, ambulatory facilities, and physician practices.
AQuity received the #1 ranking over 20 vendors who were evaluated across 18 key performance criteria, earning top scores in:
Strategic alignment of client goals
Innovation and optimization
Client relationships and cultural fit
Trust, accountability, transparency, and ethics
Breadth of offerings, client types, delivery excellence
Integration and interfaces
Scalability, client adaptability, flexible pricing
Brand image and marketing communications
Data security and backup services
Support and customer care
Best-of-breed technology and process improvement
"AQuity is committed to service excellence, and focused on helping Providers, health systems, and independent physician practices accurately and efficiently capture the patient story and improve provider wellness throughout," added Jason Kolinoski, COO for AQuity. "We are proud and humbled to be ranked as the top-performing company for the ninth time in this Black Book™ Market Research report."
"Our solutions transform the clinical documentation experience, giving Providers back a significant amount of time to focus on patients," noted Regina Buchwald, VP of Worldwide Operations at AQuity. "We are proud to be recognized by Black Book ™ Market Research and our customers for helping transform their clinical documentation workflows."
"It's an honor to be recognized again for our worldwide team who wake up every day committed to making a difference in the lives of providers and the patients they serve," added Kashyap Joshi, CEO of AQuity. "Most importantly, we are grateful to our clients, trusting and allowing us to play a vital role in delivering differentiated solutions that yield better outcomes in their clinical documentation strategy."
About AQuity
Headquartered in Cary, NC, AQuity employs over 7,500 clinical documentation and medical coding professionals across the United States, India, Australia, Canada, and the U.K. With over 45 years of experience in service and technology solutions. AQuity is recognized year after year by KLAS and Black Book as a leading vendor in multiple disciplines. AQuity is privately held. https://aquitysolutions.com/
About Black Book™
Black Book Market Research LLC provides medical transcription clients, healthcare IT users, media, investors, analysts, quality-minded vendors, and prospective software and services buyers with comprehensive comparison data of the industry's top respected and competitively performing solutions vendors. The largest user opinion poll of its kind in healthcare IT, Black Book™ collects over 900,000 viewpoints on information technology and outsourced services vendor performance annually. Black Book is internationally recognized for over 17 years of customer satisfaction and loyalty polling, particularly in technology, services, and outsourcing industries.
Black Book™ founders, management, and staff do not own or hold any financial interest in any of the vendors covered and encompassed in this survey including AQuity Solutions.
Source: AQuity Solutions