AQuity Earns #1 Ranking in 2023 Black Book Research Survey for Outsourced Coding
Press Release
•
Jun 26, 2023
Black Book™ Research recognizes AQuity Solutions as the best overall outsourced coding partner highlighting quality and scalability through global resources, as provider organizations struggle with staffing and financial challenges.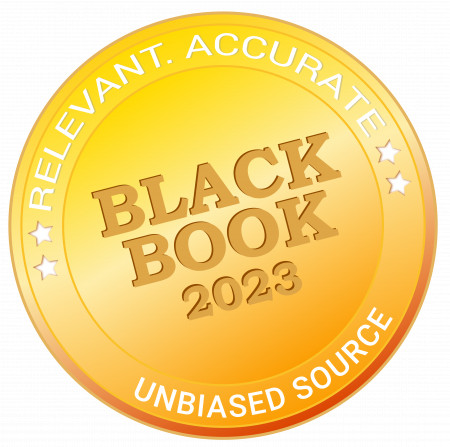 CARY, N.C., June 26, 2023 (Newswire.com) - AQuity Solutions, an industry leader in tech-enabled clinical documentation capture and medical coding solutions, today announced it received #1 ranking for Outsourced Coding by Black Book™ Market Research. This is the 10th year of overall recognition for AQuity and first recognition for AQuity in the outsourced coding category from Black Book. AQuity earned the distinction through independent survey results collected from 1,691 users representing hospitals, health systems, ambulatory facilities, and physician practices.
"Staffing shortages and financial challenges continue for our provider organizations in need of high-quality, scalable coding solutions," noted Cindy Nicholas, VP Coding Solutions at AQuity. "We are humbled to be ranked as the top performing Coding solution provider in this Black Book™ report."
"We are honored to earn this recognition from our rapidly growing client base of leading provider organizations, affirming our quality and scalability," added Jason Kolinoski, COO of AQuity. "Our access to high-quality global resources through our exclusive university relationships in India feeding our 11 operations centers help us provide the scalability needed in these challenging times."
"Our team of 8,000 employees worldwide wake up every day committed to making a difference in the lives of providers and the patients they serve," confirmed Kashyap Joshi, CEO of AQuity. "We are proud to have our team be recognized for their service excellence and contributions to the positive financial outcomes of our clients."
About AQuity Solutions
Headquartered in Cary, NC, AQuity provides solutions for 21 of the Top 25 and over half of the Top 250 Health Systems in the United States. AQuity employs over 8,000 virtual scribe and document capture specialists, medical coders, and revenue integrity specialists in multiple specialties across the United States, India, Australia, Canada, and the U.K. With over 40 years of experience in solutions for healthcare, AQuity is recognized year after year by KLAS and Black Book as a leading vendor in multiple disciplines. AQuity is privately held. https://aquitysolutions.com.
Source: AQuity Solutions