AQRE Announces Partnership With 'Charity: Water' to Provide Clean Water Globally
Press Release
•
Jul 24, 2023
Partnership Aims to Transform Lives Globally with Clean Water Initiatives, Fundraising Efforts and Corporate Pledges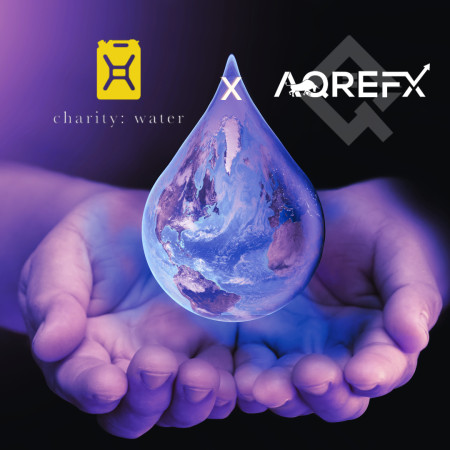 TORONTO, July 24, 2023 (Newswire.com) - AQRE FX, a leading fintech company, is thrilled to announce its new partnership with Charity: Water, a nonprofit organization committed to providing clean and safe drinking water to communities worldwide. By joining forces with Charity: Water, AQRE FX is helping to make a positive difference in people's lives around the globe. Through this alliance, AQRE FX is showing its commitment to making a lasting impact in these communities. By supporting this cause, AQRE FX is demonstrating just how much it values the well-being of people in need.
AQRE FX and Charity: Water has come together to bring a much-needed solution to communities in need around the world. CEO Ronice Harrison expressed her passion for the initiative: "Having grown up in Jamaica, I've seen first-hand how crucial it is to have access to clean drinking water. Our reach of 113 countries, ranging from Sri Lanka to Kenya and India to Haiti, has allowed us to gain a unique perspective on the common struggles that communities face."
Unfortunately, in many parts of the world, clean water is a privilege, not a right. Tragically, 1,400 children die each day due to water-borne diseases. To combat this, AQRE FX and Charity: Water have decided to provide simple yet effective solutions such as drilled wells, spring protections, and BioSand filters to bring clean water to those who need it the most.
In order to support this cause, AQRE FX has launched a fundraising campaign. Every donation goes directly to constructing clean water projects around the globe, and AQRE FX has also pledged to donate 5% of all profits from AQRE week and 1% of all profits moving forward.
"We are calling on the public to join us in this important mission," Ronice Harrison stated. "No contribution is too small, and every dollar will make a difference."
AQRE is humbled by the incredible support from the community and is dedicated to bringing the basic luxury of clean water to those in need.
For more information about the campaign or to make a donation, please visit https://www.charitywater.org/aqre-fx
Source: AQRE Technologies
Tags