ApTask Acquires Planet Consulting, LLC to Expand Presence in Midwest
Press Release
-
updated: Nov 27, 2017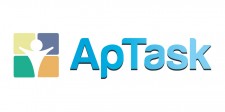 EDISON, N.J., November 27, 2017 (Newswire.com) - ApTask, an Edison, New Jersey-based staffing company has finalized its acquisition of Planet Consulting, LLC.
Planet Consulting is an IT professional staffing services firm based in Omaha, Nebraska with major operations in Denver, Colorado. The acquisition of Planet Consulting expands ApTask's footprint in the Midwest and will serve as a regional hub for ApTask's Midwest and "silicon prairie" operations.
Planet thoroughly understands the nature of talent demand for skilled technical professionals across the Midwest and 'Silicon Prairie.'
The Planet Consulting brand is in process of transitioning to ApTask and will retain the current sales and recruiting team. Planet operations will continue to be led by Jeff Warren, a 20-year veteran in the staffing industry. Recruiting and client delivery will be managed by ApTask COO Abdulla Sheikh. ApTask CEO Eddie Bright, Jr. will oversee the integration of Planets' clients.
Founded in 1996 as Planet 2000, Planet Consulting has a strong success history of supporting major clients with operations in the Midwest, and supporting those client's resource needs throughout North America. ApTask extends that ability through drastically increasing the scale of Planet's recruiting capacity. ApTask also adds the ability to successfully support global resource needs on behalf of Planet's clientele which have international operations. ApTask is currently authorized to do business in 120 countries around the world and has successfully supported a diverse, international clientele.
"Planet thoroughly understands the nature of talent demand for skilled technical professionals across the Midwest and 'Silicon Prairie,'" Bright said. "Its deep reach in the talent pool, particularly in the IT and engineering sectors, combined with ApTask's suite of workforce solutions, will be extremely valuable to existing ApTask clients. This acquisition fits perfectly into our strategic growth plan and will serve to springboard ApTask's growth into the Midwest and further into Western markets in the U.S."
Although ApTask provides a significant amount of back-office staffing – accounting, legal, finance and administration – 65 percent to 70 percent of its business comes from the IT sector. ApTask is on target to reach $67 million in annual revenue in 2017 and currently places in excess of 400 consultants.
ApTask reports it will remain on the acquisition trail throughout 2018 and has several near-term deals in its pipeline. The company plans to double in size by the end of 2018 and complete $50 million in acquisitions over the next 12 to 18 months. It seeks firms with as much as $25 million in annual revenue and is particularly interested in the Southeast and the Midwest toward Chicago. ApTask would also like to add a West Coast footprint.
To learn more please visit, http://www.aptask.com.
Contact Information
Lissette Galindez
ApTask
lissette@aptask.com
Source: ApTask
Share:
---
Categories: Mergers and Acquisitions, Staffing
Tags: aptask, staffing, workforce
---