Anovaa Hires Brandon Ferris as Chief Product Officer
Press Release
•
updated: Mar 8, 2021
Newly appointed position aimed at driving continued product innovation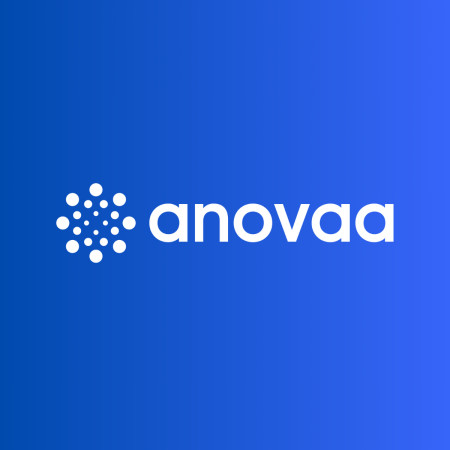 MALVERN, Pa., March 8, 2021 (Newswire.com) - Anovaa is on a mission is to be the world's most trusted digital lending partner and help clients build better lending experiences for their customers.
Today, they announced that Brandon Ferris has joined Anovaa as their Chief Product Officer. As part of the leadership team, Brandon will oversee the development and innovation of core lending applications that allow banks, credit unions and lending businesses of all sizes to provide digital-first experiences to their customers. He will also lead the integration of key technology partners into the Anovaa platform to improve credit decisioning, prevent fraud and further enhance digital performance for their clients.
Brandon joins from Fifth Third Bank where he was VP of customer experience and product in their consumer credit card division, recently leading go-to-market strategy for their latest Cash/Back credit card launch. Before that, Brandon has spent over a decade building new products and developing strategy for financial industry leaders like American Express, Discover and JP Morgan Chase. He brings a rich background of consumer lending, digital marketing and product development to accelerate Anovaa's roadmap.
"Throughout my career, I've been fortunate to work for financial services brands that keep the customer at the center of everything they do," said Ferris. "I was drawn to Anovaa because they embody that sentiment. Anovaa creates best-in-class digital customer experiences for their clients and help completely transform lending programs or create entirely new products in weeks, not years. I'm excited to help our clients, regardless of their institution's size, use data and marketplace intelligence to turbocharge their lending programs."
"In bringing on Brandon to Anovaa, we have both the right team and leadership in place to drive continued digital lending innovation for our clients," Anovaa CEO Jeff Milne said. "Brandon shares our vision to be the most trusted digital lending partner. His industry expertise is critical at a time of rapid expansion for not only our company but the consumer lending industry as a whole."
Brandon will be based in Anovaa's Malvern, PA headquarters and report directly to CEO Jeff Milne.
About Anovaa
Anovaa is a financial technology company designed to help lenders of all sizes stand up or digitally transform their loan programs. Using the Anovaa platform, banks, credit unions and specialty lenders can configure their end-to-end customer experience without standing up large internal operations or significant technology infrastructure investment. Since 2014, Anovaa has helped lenders originate over $100 billion across personal loans, student loans and education refinance. For more information, visit anovaa.com
Anovaa is a subsidiary of Entech Consulting, a leader in business-driven digital transformation since 2007.
Contact:
(401) 315-4677
Source: Anovaa