Announcing the Dynamic Learning Project
Press Release
•
updated: Feb 11, 2019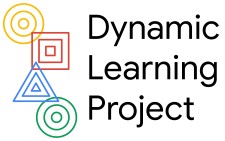 IRVINE, Calif., February 11, 2019 (Newswire.com) - EdTechTeam is excited to announce the launch of the Dynamic Learning Project. This program, developed with support from Google and Digital Promise, helps school systems build and strengthen instructional coaching programs. The program is focused on enabling classroom coaches to provide every teacher with the hands-on support they need to meet system-wide initiatives and bring digital skills to life for each student.
Technology can support truly incredible teaching. Schools and districts see that, and they have invested in these tools. Now they need a clear path to getting real value from those investments—to make technology come alive for their students.
The Dynamic Learning Project (DLP) is about coaching and change management. The program addresses issues of technology use, equity, and career readiness in schools across the nation through a challenge-based model.
"Being a part of the team creating a challenge based coaching program has been incredible. This is exactly what I hungered for as a coach - and as a district administrator. I feel so fortunate to be involved in bringing this to the many educators who need it now," says Jennie Magiera, EdTechTeam's Chief Program Officer. "Better technology coaching is directly related to better learning. But the value of coaching reaches far beyond the classroom."
The research shows when one brings a DLP coach into your school, it helps create a culture of educational success—one classroom, one teacher, one student at a time.
Program Components
Research-proven Coaching Model & Curriculum

Research-proven coaching model developed by author and education leader Jennie Magiera to provide structure for effective coaching and a graduate-level curriculum to support coaches and leaders implement the model.

Dedicated Coaching Mentor

Expert coaching mentor to enhance coaches' impact through regular 1:1 meetings and to support principals' school transformation efforts through regional consultation.

Custom Program App & Research Data

App that enables coaches to document meetings and collect data during classroom visits allows administrators to easily access and review teachers' progress and delivers research reports compiled by Digital Promise on program impact.

Summer Coaching Conference at Google

2-Day hands-on conference at Google for coaches and administrators to learn about the coaching model, hear from prominent speakers and enjoy networking opportunities.
EdTechTeam is accepting schools for participation in the 2019/2020 cohort. If you are a school leader interested in transforming coaching to transform learning in your district or school, we would love to talk with you.
Learn more and get in touch at www.dynamiclearningproject.com
Source: EdTechTeam