Annex Cloud Offers 10 Customer Loyalty Marketing Tips for the 2018 Holiday Season
Press Release
•
updated: Nov 29, 2018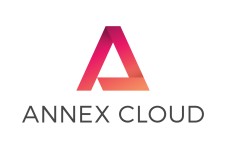 LOS ANGELES, November 29, 2018 (Newswire.com) - Annex Cloud, the only SaaS platform delivering Customer Loyalty, Referral Marketing and User Generated Content solutions in one configurable solution, released today "10 Customer Loyalty Marketing Tips For The 2018 Holiday Season."
"There are so many ways to increase loyalty and conversions, aside from just discounting," said Chris Bechtel, vice president of growth, at Annex Cloud. "By reviewing your options and implementing a customer loyalty marketing plan, you can expect great results this holiday season."
There are so many ways to increase loyalty and conversions, aside from just discounting.

Chris Bechtel, VP of Growth
According to the National Retail Federation, holiday sales are expected to hit an all-time high of $720 billion in revenue in 2018, a five percent increase over 2017.
With so much competition across so many channels, retailers everywhere have looming questions about their approach to myriad of topics including, reducing discounting, getting loyalty members to redeem their rewards points and getting shoppers to purchase early.
To address these questions and more, Annex Cloud has prepared a set of tips for customer loyalty marketing this holiday season. These tips include promotions and tactics designed to bring back loyal customers: providing Holiday-Specific Rewards for Loyalty Members, offering Gift Cards for Loyalty Rewards and promoting a Holiday Refer-a-Friend program.
In addition, Annex Cloud recommends using Surprise & Delight rewards tactics infused with Holiday Spirit and offering Loyalty Points for Charitable Purposes.
To review all of the "10 Customer Loyalty Marketing Tips For The 2018 Holiday Season," visit https://www.annexcloud.com/blog/10-customer-loyalty-marketing-tips-for-the-2018-holiday-season/ ​
About Annex Cloud
Since 2010, Annex Cloud has provided more than 250 leading brands and retailers with the ability to engage tens of millions of their customers one-to-one at scale.
Annex Cloud's customer marketing platform provides fully integrated Customer Loyalty, Referral Marketing and User Generated Content solutions that work together to optimize the customer journey and deliver a unified customer experience, a greater quantity and quality of referrals and content, and more high-quality and resilient customer relationships.
For additional information, please visit www.annexcloud.com or call 1-866-802-8806.
Source: Annex Cloud