Annex Cloud Issues Report on 'How to Surprise & Delight Your Customers With Loyalty'
Press Release
•
updated: Nov 16, 2018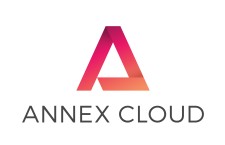 LOS ANGELES, November 16, 2018 (Newswire.com) - Annex Cloud, the only SaaS platform delivering customer loyalty, referral marketing and user-generated content solutions in one configurable offering, issued today a report on "How to Surprise & Delight Your Customers With Loyalty."
"Customers today have higher expectations than ever," said Chris Bechtel, vice president of growth at Annex Cloud. "That means they expect loyalty programs that go well beyond simple points for purchases. Brands that succeed today will incorporate rewards and incentives that surprise and delight their customers, building a deeper emotional connection and lasting brand relationships."
Customers today have higher expectations than ever. That means they expect loyalty programs that go well beyond simple points for purchases. Brands that succeed today will incorporate rewards and incentives that surprise and delight their customers, building a deeper emotional connection and lasting brand relationships.

Chris Bechtel, VP of Growth
To help educate brands, retailers and manufacturers looking to improve their loyalty programs and increase customer retention numbers, Annex Cloud has prepared a report - available for download on the company's website. The report dives into what surprise and delight loyalty is, who does it well and how companies can do it more effectively.
What is surprise and delight? Surprise and delight is a strategic way to give unanticipated perks to renew customers' interest and to restore loyalty. But what is the difference between this and a standard loyalty program? The tiers of a loyalty program describe the basics of what to expect from being a member. But surprise and delight means celebrating loyal customers beyond what is expected from the brand. Readers of the report will learn other great strategies surrounding surprise and delight including personalized offers, exclusive events, annual gifts, handwritten notes and random acts of kindness.
Readers of the report will also learn from leading brands and see real examples of how they are using unique rewards that surprise and delight their customers and lead to stronger brand relationships.
Implementing a surprise and delight strategy has proven to help improve average order value, repeat purchases and customer referrals.
To download Annex Cloud's latest report "How to Surprise & Delight Your Customers With Loyalty" and request a free consultation, visit https://www.annexcloud.com/blog/white-paper-how-to-surprise-delight-your-customers-with-loyalty/.
About Annex Cloud
Since 2010, Annex Cloud has provided more than 250 leading brands and retailers with the ability to engage tens of millions of their customers one-to-one at scale.
Annex Cloud's customer marketing platform provides fully integrated Customer Loyalty, Referral Marketing and User-Generated Content solutions that work together to optimize the customer journey and deliver a unified customer experience, a greater quantity and quality of referrals and content, and more high-quality and resilient customer relationships.
For additional information, please visit www.annexcloud.com or call 1-866-802-8806.
Source: Annex Cloud
Tags
Additional Links