Amidst Banking Failures, Legacy Suite's Latest Technology Offers Secure Digital Asset Management
Press Release
•
Mar 22, 2023
Crypto demand is surging after the collapse of Silicon Valley Bank and Signature Bank.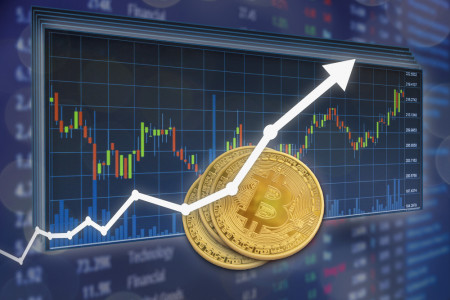 NEW YORK, March 22, 2023 (Newswire.com) - With the fall of Silicon Valley Bank and Signature Bank, Legacy Suite has seen the price of cryptocurrency skyrocket, with Bitcoin surpassing $28,000 per coin, its highest level since June of 2022, and investors fearing more bank meltdowns. Amidst this, Legacy Suite announces its newly developed complete end-to-end solutions, providing first-class digital asset management for individuals who wish to engage in crypto securely. Legacy Suite's latest technology offers complete end-to-end solutions, providing first-class digital asset management for individuals who wish to engage in crypto securely.
"There are a lot of uncertainties right now about what people should do with their money," Karan Malik, Legacy Suite's Head of Web3 Strategy, said. "The two banks were shut down by regulators, and other regional bank stocks went down while the Federal Deposit Insurance Corporation (FDIC) reassured depositors that their funds were safe.
"Bitcoin and other cryptocurrencies are built on a blockchain in a decentralized structure that is not controlled by just one entity," Malik added. "The argument for decentralization and the adoption of cryptocurrency has become more valid after the banks' collapse.
"As we see more migration to the decentralization mindset, Legacy Suite provides the necessary safety precaution measures and responsibilities that come with self-custody of those assets," Malik continued.
Self-custody refers to individuals managing digital assets and cryptocurrencies without relying on an intermediary. It involves securing and controlling private keys or seed phrases necessary to access and transfer digital assets. But self-custody comes with the responsibility of managing the security of the digital assets and the risks involved.
Self-custody cryptocurrency wallets are secure depending on how the private key is kept safe through software, hardware, and common security measures, including physical access to the wallet. If a private key is compromised through fraud or theft, the digital assets can end up controlled by a third party.
"It is important to create and store private keys and their backups in a secure manner," Malik said. "Legacy Suite urges users to take ownership of their digital assets. Our platform is equipped to facilitate self-custody and ensure estate planning is inclusive of both physical and digital assets.
"The goals of Legacy Suite are simple: privacy and security," Malik continued. "Our platform is a shield to safeguard digital assets and vital information through cutting-edge technology and encrypted security, regardless of size."
About Legacy Suite
Legacy Suite is a complete end-to-end solution providing first-class digital asset management, estate planning support, and crypto wallet protection. Legacy Suite is a secure solution for crypto self-custody and password management, which allows you to hold your own keys, set up directives, assign executors, and have peace of mind knowing that your digital assets will safely transfer to your next of kin.
For more information, please visit www.legacysuite.com.
Source: Legacy Suite