Amazon, Paramount Pictures and GSMA's Former Executives Join Innovecs Global Management Team
Press Release
-
updated: Jun 26, 2018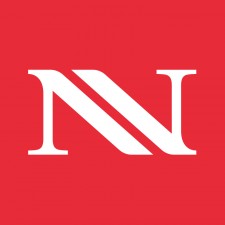 KYIV, Ukraine, June 26, 2018 (Newswire.com) - Innovecs, a top global outsourcing company with R&D centers based in Ukraine, announces the appointment of Eoghan O'Donnell, John Kavanagh and Vishal Mathur as chief engineering officer, VP of gaming & entertainment and managing director of Innovecs Europe, respectively. Former top managers of Amazon, Paramount Pictures and GSMA bring exclusive expertise and a unique vision to support Innovecs through its next growth phase.
Innovecs, which recently debuted on the 2018 Global Outsourcing 100® list by IAOP®, continues to strengthen its global management team to provide five-star service quality and outstanding experience to its clients. Eoghan O'Donnell has been invited to hold the position of chief engineering officer to manage the Innovecs engineering business unit across the company business verticals, including supply chain and logistics, healthcare, fintech, adtech, telecom, and gaming and entertainment. John Kavanagh holds the position of vice president of gaming and entertainment to take full responsibility for the gaming practice globally. Vishal Mathur joins as managing director of Innovecs Europe and is responsible for growing the Innovecs client base and teams across Europe.
"We believe Eoghan's, John's and Vishal's mindsets and their extensive experience in the software development industry will add much value to the Innovecs team," states Alex Lutskiy, a founder and CEO at Innovecs. "With the constantly growing number of companies looking for a partnership with Innovecs, it's the right time to attract new experts and gain a stronger foothold on the market."
Eoghan O'Donnell has over 20 years of experience in the software development industry having worked at Symantec Corporation, McAfee and most recently with Amazon. Eoghan has a proven track record of successfully launching new products and innovative technology, managing global and co-located development teams and delivering value to customers.
"I am excited to be joining Innovecs at a time of rapid growth and opportunity," said O'Donnell. "I will bring my passion of driving innovation and operational excellence that will help Innovecs scale to meet the demands of our customers."
Eoghan is based in the company's office in Kyiv, Ukraine, where the main development center, with more than 500 high-skilled software developers, is located.
John Kavanagh has over 15 years of experience managing both complex products within the video game and toy industries and software, distribution, licensing and technology initiatives. He has established Paramount Pictures' interactive games division and has run the publishing operations for Eidos, UK's largest video game publisher.
"Innovecs' experience with access to Ukraine's famed technical and creative resources make it the ideal partner for interactive industry. They have technical expertise with major engine platforms and backend solutions, which are key to the games and gaming markets. I'm looking forward to working with clients to offer Innovecs solutions to the industry," stated Kavanagh.
Vishal Mathur has more than 20 years of success as a global industry leader with a track record of delivering digital strategy and corporate development initiatives at GSMA, Accenture, A.T. Kearney, Telefonica. He specializes in go-to-market strategy, account and business development and setting up partnerships and alliances for delivery of cross-functional business strategies across EMEA.  
"Even within a tighter regulatory and competitive environment, European industry has an excellent opportunity to harness the power of technology and innovation to drive renewed customer and revenue growth. Innovecs' strength in consumer data and business analytics, blockchain, mobile and web platform development and Artificial Intelligence will be the key to industry success. I look forward to supporting Innovecs clients through their growth strategies," stated Vishal Mathur.
About Innovecs
The global technology company with offices in New York, San Francisco, London, Frankfurt, Bern and Tel Aviv and with R&D facilities in Ukraine, Innovecs provides extensive software development expertise for Gaming and Entertainment, Supply Chain and Logistics, Healthcare, Telecom, Adtech and Fintech markets.
The company works with forward-thinking technologies like Blockchain, BI & Big Data, AI and Machine Learning, Cloud Computing and various mobile technologies.
To learn more about Innovecs, visit http://www.innovecs.com/.
For more information please contact:
Oleksandra Zubar
International Communications Manager
Oleksandra.Zubar@innovecs.com
Source: Innovecs
Share:
---
Categories: Information Technology, Business Technology
Tags: Amazon, Blockchain, Gaming, GSMA, Informational Technologies, Innovecs, Outsourcing, Paramount Pictures, Software Development, Software Solutions, Supply Chain
---