Amazon Free Book Promotion of 'Red Glove' Friday, Nov. 17, Through Tuesday, Nov. 21
Press Release
•
updated: Nov 16, 2017
If 'Creed 2' falls through, the Ivan Drago screenplay waits in the wings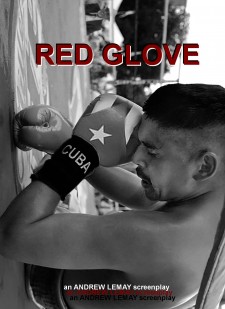 PHOENIX, Ariz., November 16, 2017 (Newswire.com) - LeMay Industries, LLC is releasing their "Red Glove" screenplay for the public to read at no charge as part of Amazon's Free Book Promotion Program. Beginning Friday, Nov. 17, through Tuesday, Nov. 21, "Red Glove" will be available for digital download right in time for Thanksgiving!
After failing to defect to America, "Red Glove" follows a Cuban boxer's fall from grace. Upon receiving a second chance to return to the ring, he discovers his brother's life depends upon his ability to defeat the heavyweight champion of the world.
Originally written with Joe Manganiello, Salma Hayek and Antonio Banderas in mind, the "Red Glove" characters are from communist Cuba.
With its first copyright in 2015 under "Communist Boxing Redemption Movie," the screenplay was later adapted into the Ivan Drago stand-alone "Rocky IV" spinoff spec script, under the title "Drago." The original CBRM title was changed to "Red Glove" before publishing.
Unlike "Red Glove," "Drago" begins at the end of "Rocky IV" using source material to help explain where Ivan Drago has been the past 30 years. The screenplay weaves together old and new characters to expand the Rocky universe, while bringing back Ludmilla Drago as Ivan's romantic motivation.
In partnership with Warner Bros. Pictures, "Creed 2" is scheduled for a Nov. 21, 2018, release.
LeMay Industries, LLC operates out of Phoenix, Arizona. After producing a successful YouTube series which accumulated over 30 million views, the company turned toward screenwriting and film production, and is currently seeking investors for a full-length, entry-level film.
Source: LeMay Industries, LLC
Related Media
Tags
Additional Links