Alan Chartock, President and CEO of WAMC, Announces Retirement
Press Release
•
May 25, 2023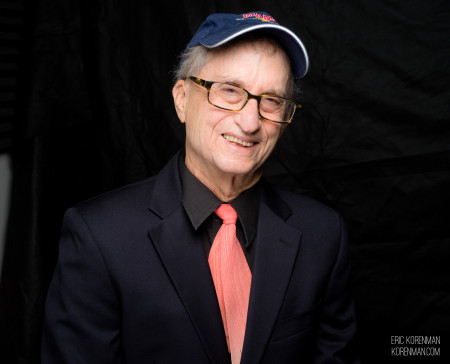 ALBANY, N.Y., May 25, 2023 (Newswire.com) - After more than four decades leading WAMC/Northeast Public Radio, President and CEO Alan S. Chartock is announcing his retirement. Dr. Chartock - "Alan" to all - led the transformation of a single local radio station into a multi-state, multi-station, multimedia powerhouse of news, information and conversation.
"As I reflect on over 40 years of service to the creation and development of WAMC, I feel it is time for me to turn things over," Dr. Chartock, 81, said. "This has been the journey of a lifetime, and I have loved every minute, every challenge and every opportunity for growth this work has afforded me. But it's time to let a new crop of leaders take the helm, and I have every confidence that the Board and staff will more than rise to the occasion."
"More than all the stations and all the programming, Alan built a community," said Dorothy H. Reynolds, Chair of the WAMC Board of Trustees. "He built it with a passion and an energy that was just boundless. While we are incredibly sorry to see him leave the leadership of WAMC, he has more than earned the right to step down and relax a bit. While Alan's retirement is effective immediately, he has assured us he stands ready to continue to help in any way we might need his support."
In addition to all his on-air work, Alan built a solid management team to lead the station's day-to-day operations. The Executive Committee of WAMC's Board of Trustees today named Stacey Rosenberry, Director of Operations and Engineering, as the organization's Interim Chief Executive Officer. Following a strategic planning process that is now underway, the Board will conduct an executive search for a new CEO.
"I am incredibly honored that the Board is placing its trust in me," Rosenberry said. "I'm committed to maintaining the stability that Alan has built here at WAMC. This is and will always remain the WAMC we all know and love."
"There will be no 'replacing' Alan," said Joe Donahue, Senior Advisor and host of The Roundtable and The Book Show, who has worked with Alan for 30 years. "His passion for this work, for this station, for what WAMC means to the larger community is simply unmatched. We will do all we can to ensure that his work moves forward and that the station continues to thrive."
The summer Fund Drive will be kicking off shortly and will be held in tribute to Alan and all his accomplishments in creating the community treasure that is WAMC.
"We could not have come this far without the contributions from our members," Dr. Chartock said. "My heart is full of gratitude for years of support from our listeners, and their commitment to sustain WAMC's future."
You can pledge your support now at WAMC.org.
Dr. Chartock was a 39-year-old political science professor at the State University of New York at New Paltz who led a successful legislative internship program and launched the Legislative Gazette newspaper when he took the reins of WAMC in 1981. At the time, the Albany Medical College held the license and decided to hand over the FM signal that it had used for in-house medical lectures.
"Alan just has this desire to share and inform and engage people in the news of the day. It's been incredible to learn the ins and outs of high-level, fast-paced journalism with Alan as a mentor," said Ian Pickus, WAMC's News Director, who has been with the station since 2008. "Alan allows us to grow while holding us - and our work - to incredibly high standards. We will all miss his daily insights and guidance, but we stand on the solid foundation he built."
Shortly after taking the helm at the fledgling WAMC, Alan launched the station's first fund drive - going on air and putting out the SOS — asking the community to "Save Our Station." And save it they did; the community of listeners and supporters, underwriters and donors have kept the station going ever since. And Alan has led the pitch each step of the way.
In addition to being CEO, Dr. Chartock's vision led to the creation of numerous programs heard on WAMC, many of which are carried by public radio stations around the country. He created and hosted The Capitol Connection, a weekly show engaging New York leaders in conversation about the topics of the day. He conducted weekly interviews with then-Governor Mario Cuomo for 12 years and Chartock authored Me and Mario, a compilation of those interviews along with his reflections on his conversations with Cuomo.
He created The Congressional Corner, interviewing dozens of local congressional leaders from the WAMC listening area. He launched The Media Project and The Roundtable and offered commentary each day during Morning Edition. Alan has also served as executive producer of a number of National Productions programs.
During his tenure at WAMC/Northeast Public Radio, Dr. Chartock had the chance to highlight in-depth interviews with artists, musicians, actors, directors and authors. Most notably, perhaps, were his many conversations with American folk icon Pete Seeger, with whom Chartock developed a deep personal friendship.
His vision expanded the reach of WAMC geographically and the "station" now operates in 29 locations throughout the region.
Although he calls Great Barrington home, Alan was proud to keep WAMC in the heart of Albany and worked to expand the community's arts and music capacity by building The Linda, WAMC's performing arts center, across from the station's studios on Central Avenue in Albany. In 2021, the Board named 318 Central the "Alan S. Chartock Broadcasting Center" in honor of his contributions to the station.
In recent years, Chartock pursued substantial investment in infrastructure modernization, the addition of online streaming, podcasts and audience outreach via social media to ensure WAMC continues to expand its capacity to meet its audience wherever or however they are tuning in.
A full celebration in honor of Alan is being planned for a later date. In the meantime, he and his wife Roselle are enjoying some hard-earned and well-deserved rest and relaxation.
__________________________________________________________________________
WAMC/Northeast Public Radio is a public radio network serving parts of seven northeastern states: New York, Massachusetts, Connecticut, Vermont, New Jersey, New Hampshire and Pennsylvania. Stations and translators are in 29 locations throughout the region.
WAMC/Northeast Public Radio is a member of National Public Radio and an affiliate of Public Radio International. Financial support comes from listeners who contribute annually in fund drives and other appeals as well as from underwriting by businesses, grant support for WAMC's National Productions and governmental sources such as the Corporation for Public Broadcasting and the New York State Education Department.
Source: WAMC Northeast Public Radio
Tags