Alain Harrus Joins InZiv as Formal Advisor
Press Release
•
updated: Jun 24, 2021
Renowned display industry expert will play an active role in InZiv's continued emergence as leading provider of advanced high-resolution display inspection technology.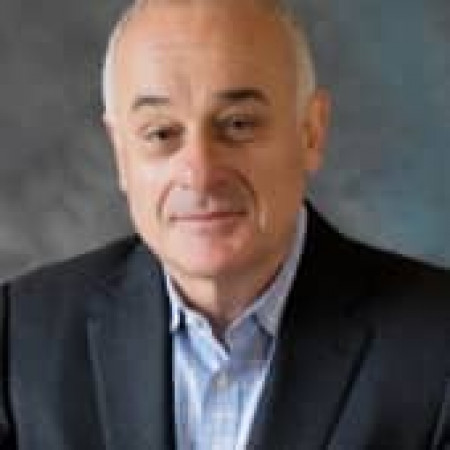 JERUSALEM, June 24, 2021 (Newswire.com) - InZiv, provider of high-resolution inspection tools for advanced microLED, OLED, and QLED displays, today announced that Alain Harrus, longtime technology entrepreneur, venture capitalist, and display industry executive, has joined InZiv as a formal advisor.
Harrus currently serves as Chairman of the Board at Kateeva. From 2013 to early 2020, he served as Chairman and CEO of Kateeva, where he led the company turnaround to become a global supplier of inkjet equipment to the OLED display industry. With its technology innovations, Kateeva created a pathway for manufacturers to mass-produce OLED displays, including revolutionary curved and folding displays, as well as large-scale OLED TVs. The company's flagship product retains its market leadership position having produced more than 600 million OLED displays to date.
Previously, at Crosslink Capital, Harrus led the Energy Technology and Semiconductor Practice - investing in start-ups that apply advanced materials to electronics and energy-related technologies. With a special focus on solar and energy-efficient lighting, his portfolio companies are developing technologies with practical economics that position them for near-term mainstream. They include: Alta Devices, Applied MicroStructures, Intematix, ReVera, SoloPower and Twin Creeks.
Prior to Crosslink, Alain was a General Partner at Compass Venture Partners, a technology seed fund, focused on investing in early-stage, science-based hardware companies developing challenging technologies. Alain was a Series A investor in Tesla Motors.
In addition to his extensive industry experience, Harrus also brings advanced technological expertise. He earned M.S. [Physics] and B.S. [Mathematics] degrees, as well as a Ph.D. in Solid State Physics and Material Sciences. Before turning to venture capital, Alain developed breakthrough process technologies that kept semiconductor manufacturers on track with Moore's Law: first as a research scientist at Bell Laboratories and later, as CTO at Novellus Systems [now Lam Research]. He has authored and co-authored more than 30 technical papers, is a co-inventor on six patents, and frequently presents at international conferences.
"Drawing on his years of experience in the display industry, we have no doubt that Alain will provide InZiv with invaluable guidance both in terms of product development as well as overall business development strategy," explained InZiv CEO David Lewis. "Alain's first-hand knowledge of display manufacturing and the broader display industry is a perfect fit for InZiv. We are thrilled that he will be joining our team as a formal advisor."
"InZiv is developing an exciting product line for the display manufacturing industry," noted Harrus. "Their unique nano-optical inspection technology offers a critical solution to display manufacturers who are struggling to meet the demands of higher resolutions in today's most advanced displays. I look forward to joining the InZiv team and helping the company grow as a leading provider of cutting-edge display inspection tools."
Source: InZiv Ltd.