Alabama Bakery Uses Reality Show to Showcase Healthy Food Options
Liberated Specialty Foods "Baker Babes" Bring Health Food, Drama, Comedy to North Alabama
Press Release
-
updated: Jan 10, 2017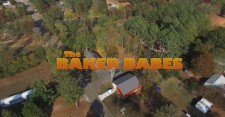 Huntsville, AL, January 10, 2017 (Newswire.com) - Liberated Specialty Foods (Liberated), pioneers in the business of grain free baking, today released two promotional clips highlighting its bakery and the recent filming of "Baker Babes".
Clips can be viewed on their YouTube Channel at:
https://www.youtube.com/watch?v=z-1gZnFOXYY
https://www.youtube.com/watch?v=nDQZ9NvJgDE
Stacey Schlaman, President of Liberated, stated, "We had so many questions from neighbors and customers about the film crew parked at our bakery in November.  We can finally now show what it was all about."
Liberated Specialty Foods specializes in food options for those on special diets like Paleo, SCD, Keto, Feingold's, among others.  They offer over 80 different types of food ranging from typical bakery items like bread and cakes, all the way to pizza crusts, crackers, condiments and sauces.  Their food is unique in that it is:
Grain (and gluten) Free
Starch Free (no potato, tapioca, or other starches)
Vegetarian
Only sweetened with raw honey or fruit
Made without any genetically modified ingredients
Made with no artificial ingredients
Schlaman remaked, "Our main inspiration for the company was to help provide food options for people suffering from auto-immune issues like Crohn's and Collitis, or those that had food allergies.  We hope these videos help get the word out that there is nutritional support out there no matter where they live."
Liberated's food can be purchased from their online store, through Amazon, or from over 150 retailers across the U.S., from Manhattan to San Francisco.
The Baker Babes was written and directed by Los Angeles, California-based independent filmmaker, Seth Toedter.  For more information on his background, see his website http://www.sethwilliamtoedter.com/.
Source: Liberated Specialty Foods
Share:
---
Categories: Food and Beverage Manufacturing, Comedy, Arts and Entertainment
Tags: crohns, food, grocery, Paleo, SCD
---