Liberated Specialty Foods Inc. Liberates America's Restaurants for Millions With Special Diets
Liberated Specialty Foods to Help Bring Trending 'Keto' Diet to Restaurants Nationally With Its 'Beyond Keto' Product Line
Press Release
-
updated: Nov 19, 2018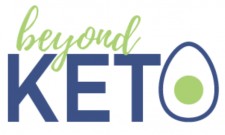 MADISON, Ala., November 19, 2018 (Newswire.com) - Liberated Specialty Foods Inc. (Liberated), the self-proclaimed "Healthiest Secret in the South," announced they will be bringing their "Beyond Keto" food to America through their new food service distribution initiative.
Liberated, which currently supplies grocers and natural food stores in approximately 40 states, has announced an initiative to begin packaging, promoting and distributing its products to food service establishments across America. The initial focus will be on its "naked" pizza crust, which claims only three net carbs for an entire eight-inch crust, and its zero-net carb cheddar crackers, in addition to nut-flour-based donuts and waffles.
One of the country's fastest-growing natural food brands, and recurring taste-test winner, Liberated claims that its food goes "Beyond Paleo" and "Beyond Keto," taking these traditional diets and adapting them to make them comply with the "Specific Carbohydrate Diet" or "SCD," which focuses on making food that is comestible for those with auto-immune conditions like Crohn's and colitis.
Already served in a small number of universities and restaurants, Stacey Schlaman, the founder and president of Liberated, felt like the time was right to begin a national roll-out stating, "Keto and Paleo diets have finally become mainstream in America and we felt like it was time to help food service establishments and restaurants have more inclusive menus."
Liberated "single"-sized the food-service items so that they can be prepared with a separate, segregated toaster oven to avoid cross-contamination with other ingredients in the kitchen. Particularly with the pizza crust, Liberated really wanted a crust that would provide a good texture, but wouldn't over-power a restaurant's own blend of ingredients and sauce -- which make their pizza and restaurant unique. 
Schlaman created the business and specialty food lines, which cater to those with special dietary needs, designing them to provide everyday food like pizza, crackers, chips, donuts and waffles to those suffering from auto-immune disease or food allergies, like her daughter. All food made by Liberated is gluten- and grain-free, in addition to being free of most starches and lactose.
Liberated Specialty Foods operates a commercial bakery in Madison, Alabama, which is a dedicated grain- and gluten-free facility. Already Certified Paleo, Gluten-Free and Grain-Free, Liberated expects completion of its Kosher, Women Owned and GMO-Free certifications by the end of 2018.
Media Contact: Jeff Schlaman, (256) 836-5940, jeff@liberatedspecialtyfoods.com 
Source: Liberated Specialty Foods Inc.
Share:
---
Categories: Food and Beverage Manufacturing, Dieticians and Nutritionists, Food and Beverage Services
Tags: alabama, atkins, baker, food, keto, paleo, pizza, restaurant
---