Agencies are Using Newswire's Press Release Distribution Services to Boost Client Reach
Press Release
•
Sep 20, 2023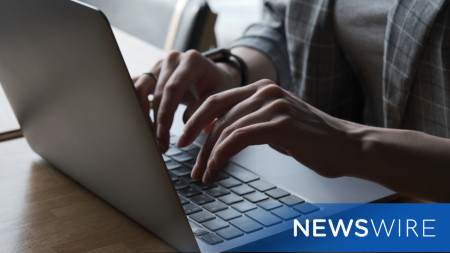 RALEIGH, N.C., September 20, 2023 (Newswire.com) - Newswire, an industry leader in press release distribution services, including content production, strategy, planning, and media technology, helps agencies around the globe attract consumer attention and build brand awareness for their clients.
To help achieve these goals, agencies are leaning on Newswire's nearly 20 years of experience and award-winning press release distribution services to amplify their clients' stories.
"With the goal of getting the most eyes on their clients' news, agencies around the world are turning to Newswire's expansive distribution channels to get the most traction," said Jennifer Hammers, Executive Vice President of Sales and Marketing at Issuer Direct.
To strengthen its commitment to customer success, Newswire continues to develop an enriched press release distribution network for its clients.
Its best-in-class technology delivered as a service is easy to use, comprehensive, targeted and cost-effective.
Newswire's host of press release distribution services provides agencies with the resources they need to target high-value media and commercial outlets.
Pam A., a Small Business Professional and Validated G2 Reviewer, described Newswire's services as a "...Critical Success Tool for Agency Clients."
In her review, she goes on to say, "The Newswire platform is easy to use and allows you to create distinct, easily-managed 'newsrooms' for each of your clients. Customer service is swiftly available when needed and always friendly and patient!"
No matter the industry, whether it's AI technology, cryptocurrency, healthcare, education, pharmaceutical and much more, Newswire's targeted distribution helps agencies distribute the right message to the right audience at the right time for their clients.
To learn more about how Newswire's integrated solutions are helping brands craft newsworthy content, deliver strategic media pitches, earn media mentions, grow their audience, expand their reach, and implement an effective go-to-market strategy, visit Newswire.com today.
About Newswire
Newswire is a media technology company that provides its clients with the Press Release Optimizer, which consists of press release distribution, media databases, media monitoring, and online media rooms that power the Media Advantage: greater brand awareness through earned media, increased online visibility through content strategy and planning as well as greater SEO recognition.
Through its disruptive Press Release Optimizer, relentless commitment to customer satisfaction, and passion for customer performance, Newswire is automating media and marketing communications for large and small businesses seeking to deliver the right message to the right audience at the right time for the right purpose.
To learn more about Newswire and its Press Release Optimizer, visit Newswire.com and discover why our customers have named us #1 for Customer Satisfaction and Ease of Use for four years in a row. For more information, visit https://www.newswire.com.
Newswire is a wholly owned subsidiary of Issuer Direct, a leading communications and compliance company, providing solutions for both Public Relations and Investor Relations Professionals. For more information, please visit www.issuerdirect.com.
Source: Newswire